Last Updated on October 1, 2022 by Ellen Christian
It's possible to treat dry scalp and skin problems with natural Moroccan argan oil. For those of us that are in peri-menopause or menopause, dry scalp can be another symptom that we need to deal with. Changes in our hormone levels can impact the health of our skin, hair, and scalp. As if hot flashes and weight gain weren't enough to deal with, dry skin and brittle hair are common menopause symptoms as well.
Posts may be sponsored. This post contains affiliate links, which means I will make a commission at no extra cost to you should you click through and make a purchase. As an Amazon Associate I earn from qualifying purchases.
Treat Dry Scalp
In order to treat dry scalp problems, the first step is to return moisture to the area. If your dry scalp is flaking, start with a gentle massage using your fingertips while you apply natural Moroccan argan oil. A scalp massage is not only a wonderful way to relieve stress but will help to condition your scalp. See if you can convince your significant other to give you a scalp massage. Light a scented candle, turn on some soft music and feel the tension disappear.
Dry flaky scalp treatment
Applying argan oil to your scalp before bedtime is an ideal way to deep treat a dry scalp. After applying the argan oil, wrap your hair in a hair towel and fasten it with a clip. When you wake up in the morning and shower, you should notice an improvement. If you don't see an improvement, you may be dealing with dandruff rather than a dry scalp.
Why is my scalp so dry?
Of course, there are other dry scalp causes besides menopause. Dry scalp can be caused by eczema or even psoriasis. It's also important to understand the differences between dry scalp vs dandruff. With a dry scalp, the cause is lack of moisture. With dandruff, the cause is too much oil.
If you experience dry scalp in winter months more than in summer months, the cause could be related to the type of hat you're wearing. Wool removes moisture from your skin. Consider lining your hat with silk or satin that will protect your hair from breakage and minimize drying.
Dry itchy scalp remedies
There are a number of dry itchy scalp remedies that will help sooth the irritation you're experiencing. If you're looking for a 100% natural dry scalp treatment, Moroccan Argan Oil is a perfect solution. Cococare 100% Natural Moroccan Argan Oil is expeller pressed to ensure natural qualities. It is a single ingredient treatment that is both soothing and nourishing for your scalp.
How do you moisturize your scalp?
It's not difficult to moisturize your scalp. You can use a variety of different oils and simply use your fingers to work the oil into your scalp. One caution that I have is that you need to use a lightweight oil like Moroccan argan oil rather than something heavy like coconut oil. I used coconut oil once and never again. It was so heavy that it weighed my hair down and removed all of the body from my hair.
Moroccan argan oil is a lightweight oil that can not only moisturize and condition your hair but can be used for styling. It also helps to control split ends by hydrating the hair, tames frizz and adds luster and shine to dull hair.
How do you get rid of dry scalp?
If a dry scalp is a result of a condition like psoriasis or eczema, you may not be able to get rid of it entirely. However, by treating your hair, skin, and scalp regularly with a healthy oil like Cococare 100% Natural Moroccan Argan Oil, you will be able to minimize the effects. Depending on the condition of your hair and scalp, you may want to use it every day. I find that using it two or three times a week works wonderfully for me.
How can I use argan oil?
Argan oil can be used on your skin, scalp, and hair to relieve dryness and irritation. Simply add a few drops to your palm and warm it slightly between your hands. Then, massage it into your scalp, run your fingers through your hair, or work the oil into your hands, feet, and knees. You can even use it after shaving to help prevent razor burn and irritating bumps.
If you enjoy scented products, you can add a small drop of your favorite essential oil as well. Peppermint is known to be soothing. Lavender and chamomile essential oils are also good for your skin when used with a carrier oil like Moroccan argan oil.
If you'd like to try using 100% natural Moroccan argan oil to treat dry scalp and other conditions, I have a deal for you! Right now, use code FREECM for free shipping on cococare.com for U.S. orders valid through 9/15/18. Cannot be combined with other offers.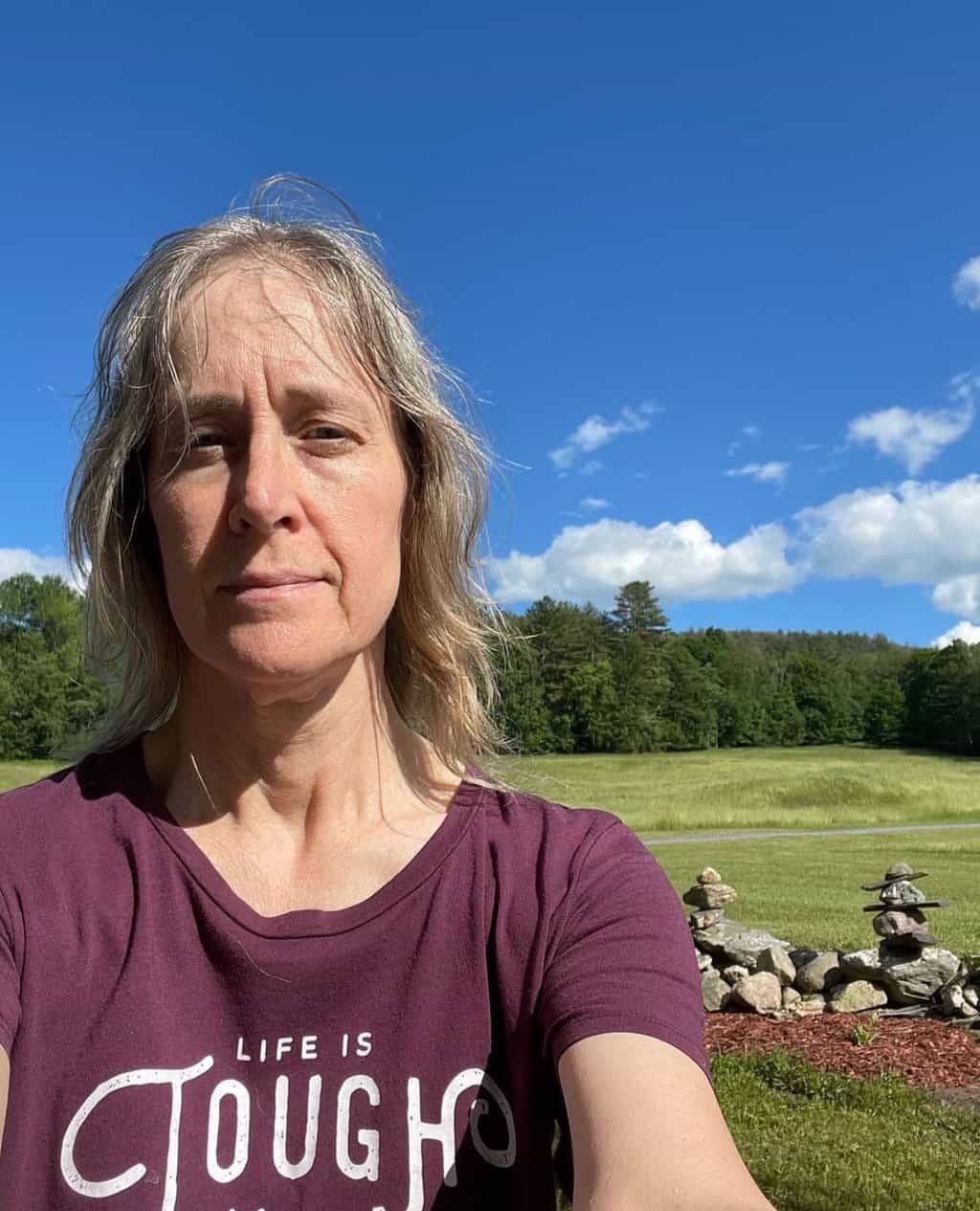 Ellen is a busy mom of a 24-year-old son and 29-year-old daughter. She owns six blogs and is addicted to social media. She believes that it doesn't have to be difficult to lead a healthy life. She shares simple healthy living tips to show busy women how to lead fulfilling lives. If you'd like to work together, email info@confessionsofanover-workedmom.com to chat.