Last Updated on October 4, 2022 by Ellen Christian
Fall gardening tips will help you prepare your garden for cooler weather and a new crop next year. Learn what you need to do today.
Posts may be sponsored. This post contains affiliate links, which means I will make a commission at no extra cost to you should you click through and make a purchase. As an Amazon Associate I earn from qualifying purchases.
Simple Fall Gardening Tips
Autumn is almost here in Vermont, so I'm sharing these tips to inspire you to get outside and work in the yard. Make sure that you check out these tips for cleaning up your garden.
And, if you live in a more temperate area than Vermont, you may want to consider planting a fall garden for cool weather crops. It's a great time to plant another batch of lettuce and spinach.
With the leaves starting to turn from green to fiery red and vibrant orange, and crisp air on its way, the time has come to prepare your garden for the autumn, and I hope these simple gardening tips will get you started.
In Vermont (zone 4), fall is the time for me to clean out my garden. We have a relatively short fall season followed by a harsh winter. So, I don't generally have the opportunity to plant another batch of crops.
But, if you use a cold frame, you may be able to grow lettuce or spinach before the temperatures drop too much. Arugula and other types of greens grow well in colder weather.
What should I do to my garden in the fall?
Should I put compost in my garden in the fall?
Compost any weeds, vegetables that have stopped fruiting, and decaying leaves that have accumulated in your planting beds. Take care not to put weeds that have turned to seed into your compost, or weeds will sprout!
If you are growing heirloom plants, consider saving the seeds from these plants in a cool, dry place for next season. These fall gardening tips will help you get ready for spring.
Add fall flowers
Fall is the perfect time to add cold-weather flowers to your garden. You might want to plant pansies or a few pots of Johnny-jump-ups just for color.
While you're getting your garden in shape, don't forget to check out these lawn mower maintenance tips to get your lawn ready.
Apply fertilizer
Apply fertilizer when planting or to mature landscapes to increase water absorption into roots and to enhance root growth. It may be applied monthly throughout the growing season, particularly in hot, dry months to alleviate water stress in trees and landscape plants.
In northern regions, also apply in the fall before the onset of winter. This helps nourish the soil until you are ready to plant again.
Add more mulch
Add mulch to the sprouts of cool-season vegetables to provide moisture. Lettuce, for instance, loves water; without it, it can be bitter.
This is one of my favorite time-saving fall gardening tips. You won't believe how much time it saves you when it comes to weeding.
Learn more about mulching tips in this article about mulching.
Check Soil pH
Check your soil pH to ensure the success of your crops. Most vegetables like a slightly acidic soil pH. The ideal range is between 6.3 and 6.9 (on a scale from 1 to 14). You will need a soil testing kit.
If your soil has a pH below this range, add lime to your soil this fall. If the soil is too alkaline (above 7.5), you could add elemental sulfur to your beds to lower the pH.
Consider Location
When fall arrives, shorter days mean fewer hours of sunlight for veggies. For new veggies, choose a location within your existing garden that isn't mixed with still-maturing vegetables. Then the new plants won't be fighting against the established plants for water and nutrients.
Amend Your Soil
Gently sift the bedding soil and rake in a soil amendment, such as a composted organic material with All Purpose Grow, to give cool-season plants the nutrients they need to flourish and prep your soil for spring plantings.
If planting new vegetables, be sure to check the Old Farmer's Almanac for the first frost dates in your region. They also have lots of helpful fall gardening tips.
Stopping weeds from growing next year
Apply one to two inches of compost or manure on top of your beds to help infiltrate the soil with nutrients for the next season. You can also add an additional layer of a lighter organic material (like straw) on top to prevent nutrients from escaping and reduce early spring weeds.
This is one of the most important fall gardening tips if you want to save time on weed control.
When should I plant fall vegetables?
If your schedule allows, plant cool-season crops every two weeks. This allows you to harvest continually, at least when the temperature stays moderate. Look for a fall garden planting schedule for your area.
Related Reading
There is still so much that needs to be done in the fall. So, if you're looking for a few more articles with gardening tips, here you are.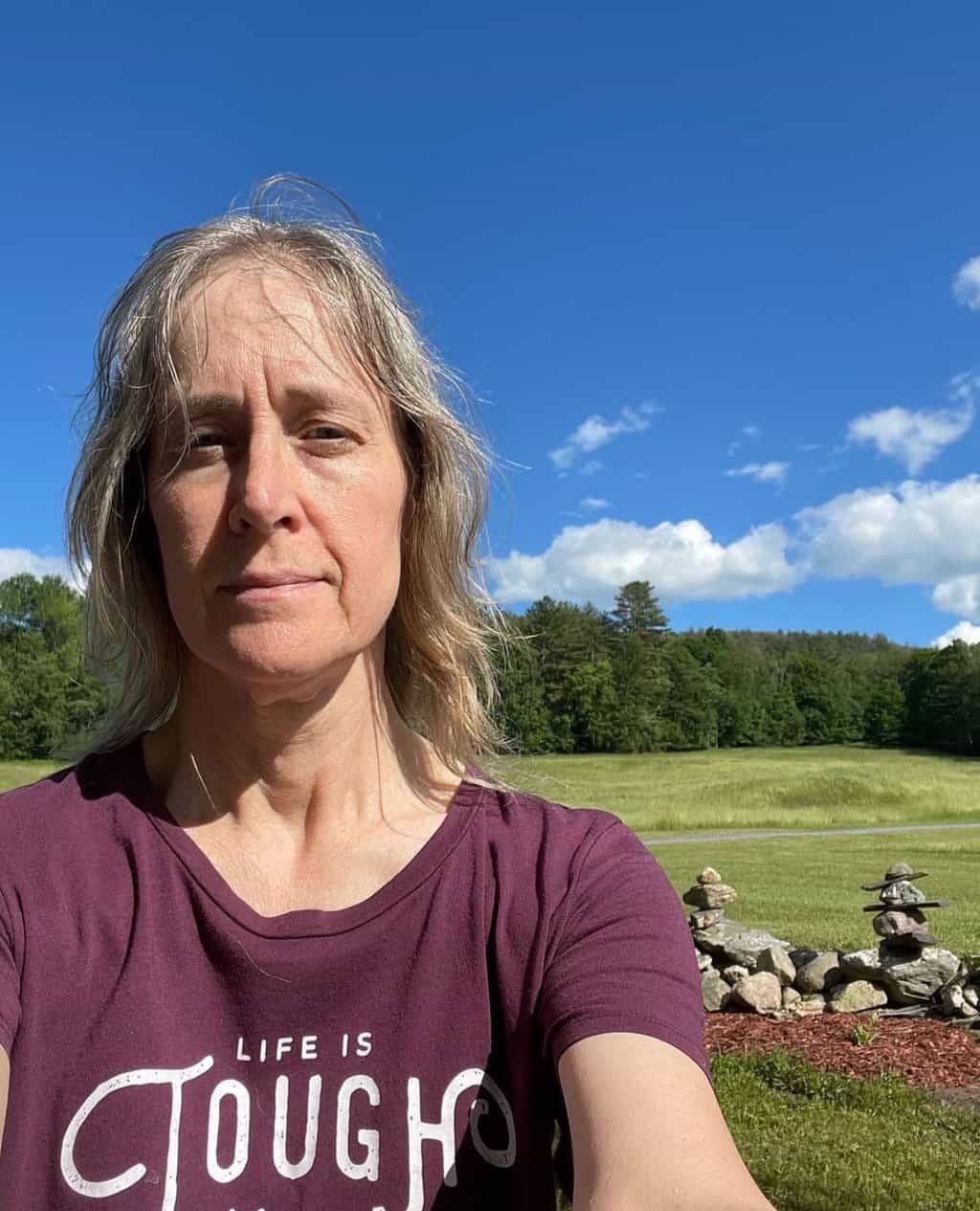 Ellen is a busy mom of a 24-year-old son and 29-year-old daughter. She owns six blogs and is addicted to social media. She believes that it doesn't have to be difficult to lead a healthy life. She shares simple healthy living tips to show busy women how to lead fulfilling lives. If you'd like to work together, email info@confessionsofanover-workedmom.com to chat.