Last Updated on March 21, 2020 by Ellen Christian
Let food be thy medicine and medicine thy food. That's a quote from Hippocrates and it's one of my favorites. There are many recipes that make you feel better and boost your immune system. And, keeping your immune system healthy can ensure you are sick less often and for a shorter duration.
Posts may be sponsored. This post contains affiliate links, which means I will make a commission at no extra cost to you should you click through and make a purchase. As an Amazon Associate I earn from qualifying purchases.
Recipes That Make You Feel Better
Long before we could run to the grocery store for groceries, there were recipes that our grandparents and great grandparents made that nourished our souls and our immune systems. Vitamins were unheard of hundreds of years ago. But, that didn't mean that there weren't recipes that make you feel better.
So, here are just a few wholesome recipes that you can make and eat that will help keep your immune system strong during times of sickness.
What foods help you boost your immune system?
So, what foods help you boost your immune system? Here are several.
Citrus
Red bell peppers
Broccoli
Garlic
Ginger
Fermented foods
Yogurt
Almonds
Spinach
Does honey improve your immune system?
Yes, honey can help your digestion and boost your immune system. It's loaded with antioxidants. For best results, look for local, raw honey from a farmer's market near you.
Recipes that Make You Feel Better & Boost Immunity
Here are several recipes that make you feel better. So, make a few of them today to have on hand.
Bone Broth
Bone broth or stock is a liquid that comes from boiling bones and connective tissue. While it's become quite common to find in the store in the soup aisle, you can easily make it yourself at home. Just save the bones from your next chicken, turkey, or roast. This bone broth recipe can be made in the Instant Pot, on the stove, or with the slow cooker.
Kimchi
Kimchi is a Korean dish of fermented vegetables. If often uses Napa cabbage and Korean radish. Fermented foods are a wonderful choice for boosting your immune system and have been used for years by our ancestors. This Kimchi recipe uses cabbage, carrots, and onions that you may already have on hand.
Turmeric Tea or Latte
Turmeric tea originated in Japan and is made from the rhizomes of turmeric. It can also be made from turmeric powder which is commonly found in the grocery store. It has been used for medicinal, anti-oxidant, and anti-inflammatory purposes for thousands of years. This Turmeric Latte recipe uses bone broth and turmeric powder as well as a few other simple ingredients.
Pine Needle Tea
If you've ever watched survival or preparedness shows on television, you may have heard them mention pine needle tea. Pine needs are very high in Vitamin C which is a wonderful boost to your immune system. You can learn how to make pine needle tea provided you have pine trees in your state. Thankfully, Vermont has tons.
Fire Cider
So, last year at our local Farmer's Market I had the opportunity to try fire cider but I have never made my own. Fire cider is an herbal remedy that helps heal colds and flu. You can learn how to make a batch of fire cider using common ingredients.
Ginger Tea
Ginger tea is made from the root of the ginger plant. It can be used for everything from nausea to help improve congestion. I've made this easy ginger tea recipe for many years. It's a wonderfully simple way to help boost your immune system. This is one of my favorite recipes that make you feel good.
Four Thieves Vinegar
Four thieves vinegar is a combination of rosemary, sage, mint, and raw vinegar. It dates back to medieval times and has been used to protect people from many diseases including the Black Death. Learn more about Four Thieves Vinegar and make some for your family.
Chinese Red Dates Pear Elixr
This herbal fruit tea is full of health benefits to protect you from winter colds. And, it also helps with anxiety which is a definite plus in my book. Learn more about how you can make this fragrant fruit tea. Finally, get the recipe for Chinese Red Dates Pear Elixr.
Chaga Mushroom Hot Chocolate
I had the opportunity to try Chaga tea once but I have never tried Chaga Mushroom Hot Chocolate. The Chaga Mushroom is noted for providing antioxidants, promoting stamina, and supporting the body's natural immunity. So, you can find a Chaga Mushroom Chocolate Recipe here.
Elderberry Syrup
So, most people have probably already heard of the benefits of Elderberry Syrup. I purchase it regularly but have never tried to make my own. The sweet licorice-like flavor of elderberries blends with a variety of powerful spices to create a tasty, immune-boosting and sugar-free elderberry syrup. Finally, get the recipe for Elderberry Syrup.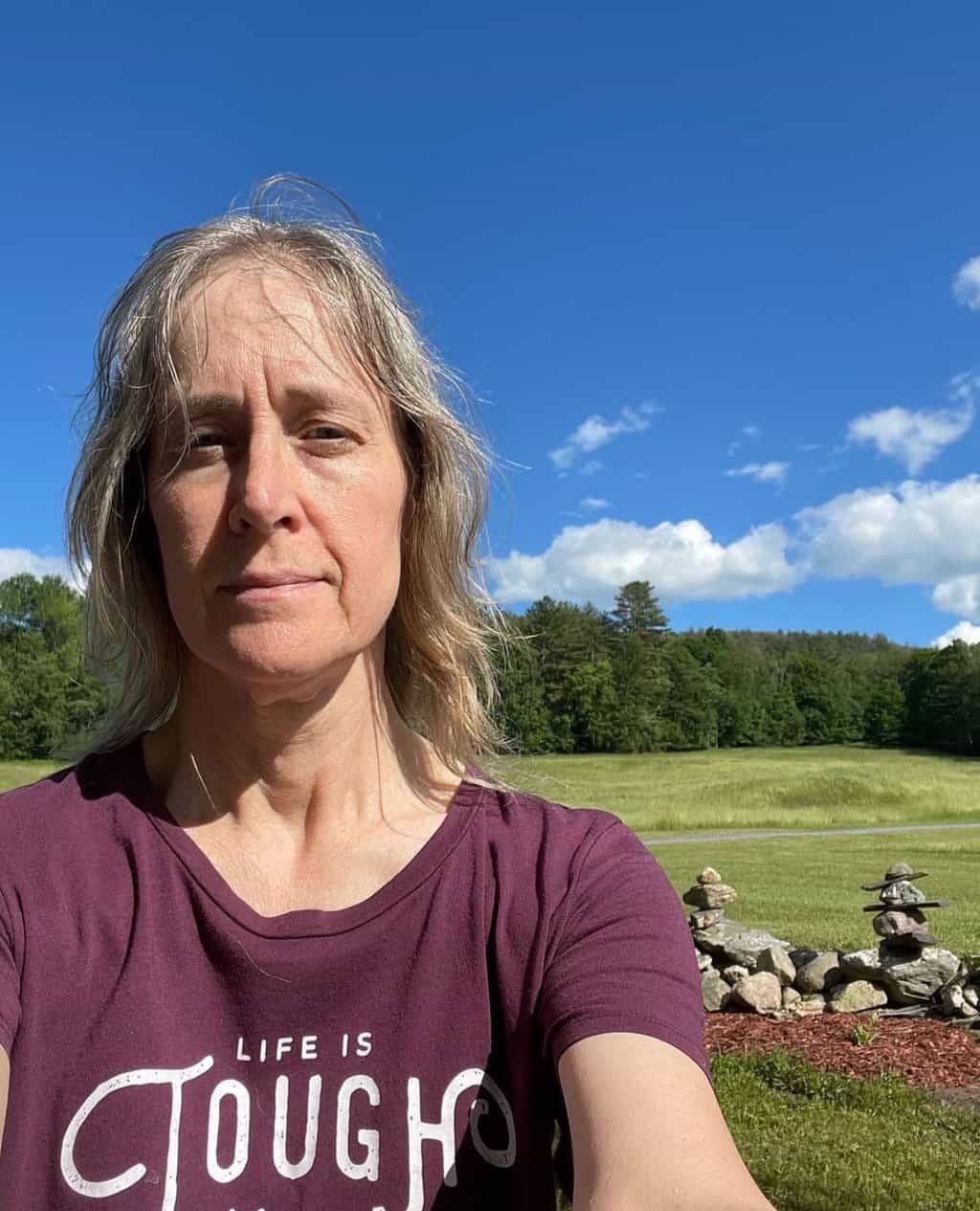 Ellen is a busy mom of a 24-year-old son and 29-year-old daughter. She owns six blogs and is addicted to social media. She believes that it doesn't have to be difficult to lead a healthy life. She shares simple healthy living tips to show busy women how to lead fulfilling lives. If you'd like to work together, email info@confessionsofanover-workedmom.com to chat.