Last Updated on September 23, 2020 by Ellen Christian
Breakfast is one of the most hectic times of day here at my house. I have two teenagers who do not believe that morning starts until 10AM. Anything that requires them to be up and function prior to that time is met with a great deal of resistance. As you can imagine, getting my 15 year old up and moving to get on the school bus at 7:30 and my daughter up and moving so I can drive her to her 9AM college class makes the morning a bit crazy. Add into that the fact that I need to be up and get the cats fed and let the ducks and chickens out and them make myself semi-presentable so I can start work and you can see why I'm prone to tell everyone that breakfast is cold cereal.
Posts may be sponsored. This post contains affiliate links, which means I will make a commission at no extra cost to you should you click through and make a purchase. As an Amazon Associate I earn from qualifying purchases.
MuffinMeal
I came across the neatest bakeware accessory called the MuffinMeal. MuffinMeal will let you bake cup-like holes into any size muffins or cupcakes for fillings. You simply place the bases in the muff/cupcake pan. Then slide the paper cup liners onto the serrated rods. Spoon your favorite cake batter or bread dough into the paper cups. Spray the outside of the MuffinMeal cups with non-stick spray. Slide the cups to the desired height and bake according to recipe instructions. Then let the muffin/cupcke cool. To remove the cup, grab the base and pull the cup off with the other hand. What you have left is a muffin/cupcake with the perfect sized hole in the center that you can then fill with anything you want!
I love how flexible MuffinMeal is. I can use it to make vanilla cupcakes and then fill the center with whipped cream and fresh berries. Or maybe devil's food cake cupcakes with butter cream frosting and chopped up pieces of mint candies? How about ice cream cupcakes? Of course, you can always go the healthy route and make a biscuit muffin and fill it with scrambled eggs and cheese. A great dinner idea would be a corn muffin cup with a taco meat filling with shredded cheese on top. I decided to give one of the MuffinMeal recipes a try for breakfast and see how it would work out.
MuffinMeal Recipe – Eggcelent Morning Muffins
Bread ingredients
6 T butter
1 1/2 cups self rising flour
1 tsp salt
2 tsp baking powder
1 tsp paprika
1 1/4 cups grated cheddar cheese
2/3 cup milk
2 eggs, beaten
Scrambled egg ingredients
1 medium onion
1 green pepper
1 red pepper
4-5 eggs, beaten
Sift flour, salt, baking powder and paprika into a large bowl. Cut butter into pea size pieces into the flour mixture. Add in the grated cheese, eggs and milk. Mix together until well combined.
Spray outside of MuffinMeal cup with cooking spray. Place in the bottom of a large muffin pan. Slide the paper cup over the serrated rod on the base. Spoon the bread mixture into each muffin paper until2/3 full.
Slide cup onto serrated rod to desired height and twist to lock into place.
Bake in preheated oven (350F) for 17 to 20 minutes, checking for done-ness and golden brown color. While muffins are baking, saute onions, green and red pepper in butter. In a bowl, beat 4-5 eggs and add to pan with the vegetables.
When the muffins are done baking, remove
I am really enjoying using my MuffinMeal and can already think of so many different MuffinMeal recipes to make with it. It is made of oven-safe; FDA approved high-temperature plastic and comes with 6 cups with bases, 50 large and 50 regular paper liners. It works with any size, make or model muffin pan and you can adjust the height of the cups depending on how much filling you want to use.
Filling the tins and attaching the cups does take a little practice to get the right amount of filling. Mine were not all uniform in size but they were absolutely delicious and a huge hit with the rest of the family. This is not only an easy meal idea, it's a great way to use up leftovers. You can use leftover ground beef and spaghetti sauce in a garlic biscuit crust. You could use a mashed potato crust with ground beef and gravy. There's just so many different MuffinMeal recipes you can use this for! I know we're going to be getting a lot of use out of it.
Disclosure: I received a product or products in order to write my review. All opinions are mine and mine alone. I am disclosing this in accordance with FTC 16 CFR Part 255 concerning the use of endorsements and testimonials in advertising.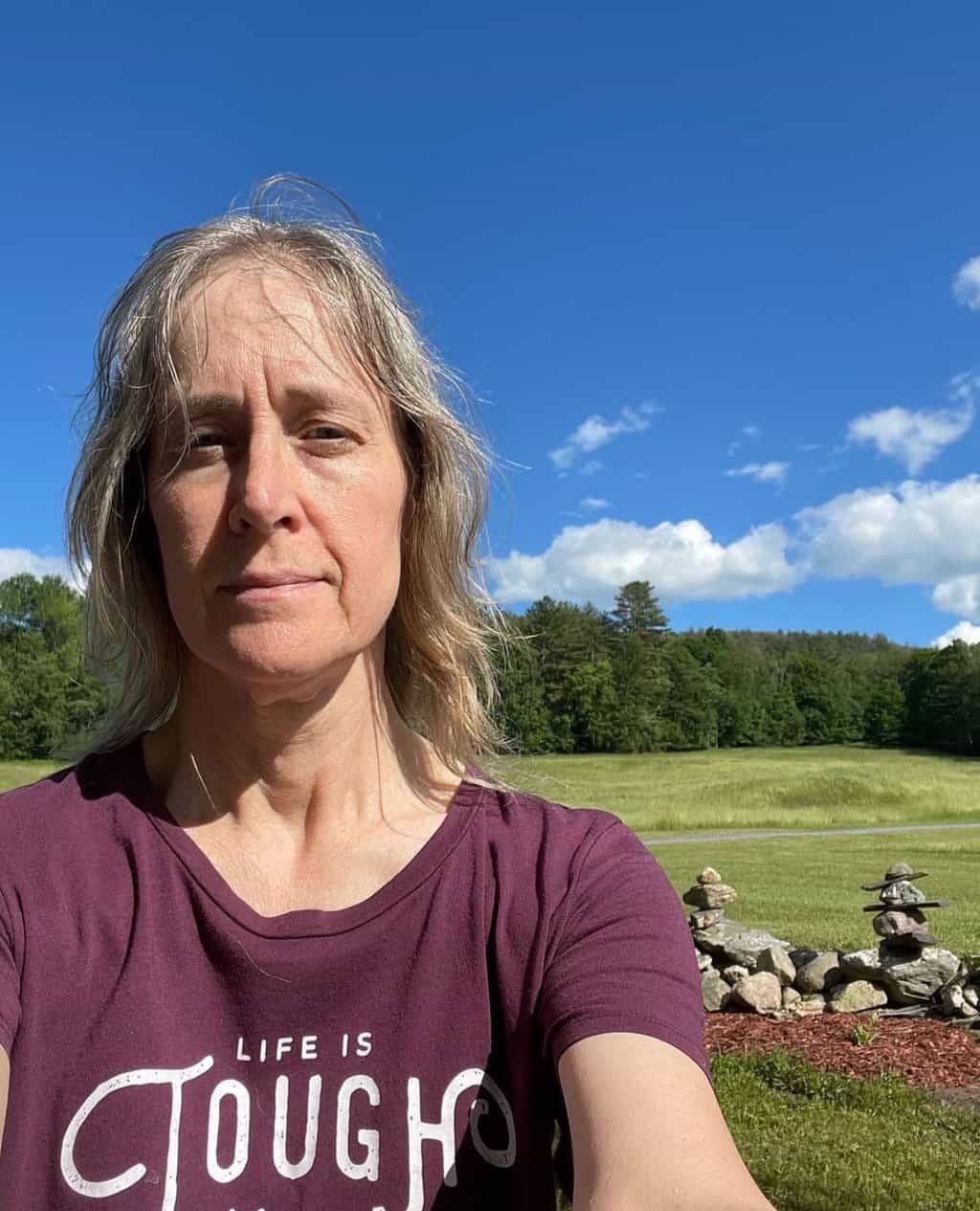 Ellen is a busy mom of a 24-year-old son and 29-year-old daughter. She owns six blogs and is addicted to social media. She believes that it doesn't have to be difficult to lead a healthy life. She shares simple healthy living tips to show busy women how to lead fulfilling lives. If you'd like to work together, email info@confessionsofanover-workedmom.com to chat.