Last Updated on September 4, 2020 by Ellen Christian
This blog post is sponsored by Equelle
Posts may be sponsored. This post contains affiliate links, which means I will make a commission at no extra cost to you should you click through and make a purchase. As an Amazon Associate I earn from qualifying purchases.
#Ad I'm hoping that by sharing my story I can help improve menopause awareness. One of the first questions I asked my mother about menopause was about how to find relief when experiencing menopause symptoms. It's not a subject that a lot of women feel comfortable talking about, but we really need to get a conversation started so we can help each other through this time.
Menopause Awareness
As a young woman, I never really thought about menopause awareness. All I knew about the relief of menopause symptoms was that occasionally I would see my mother standing in front of the open freezer to cool off. Menopause was just that time in a woman's life when her period stopped. And, as a young woman that was something to look forward to. Nobody really told me much about what came along with menopause.
What are the symptoms of menopause
Everyone is a little bit different when it comes to symptoms. That's why it's so important to improve menopause awareness so we can find common ground. For me, one of the first symptoms I experienced were irregular periods. They were heavier than normal, and they no longer arrived when I expected them to. This was a huge challenge. No woman likes to be surprised by menstruation especially when she leads an active lifestyle.
After that, I began to put on weight and had a harder time taking it off. I wasn't eating differently or exercising any less. It just seems like I had five pounds that just would not go away no matter how hard I tried. This just added to my frustration since it's always been very important to me to stay in shape and stay on top of my health goals.
Mood swings are another one of the symptoms of menopause. During this time, both of my children returned home with their fiancées. So, we had six people living in a very small home. Then, a few years later, just as the symptoms were starting to improve, both kids moved out with their fiancées into their own homes. This is enough to bring on mood swings for anyone, but they were amplified by menopause. And, I would break into tears at the drop of a hat.
Hot flashes and menopause
But, one of the most frustrating symptoms has got to have been the hot flashes. Did you know it is the most common menopause symptom? I am generally cold, so when I dress, I dress in layers. Add in menopause, I can go from a camisole, shirt, and sweater to a camisole in 5 minutes flat and then reverse it almost as quickly. Several times a day, I'd ask my husband if he turned the heat up. Then, I'd grab a blanket as the hot flash ended. Thankfully, we had a discussion about menopause awareness when the symptoms first started. And, he has always been supportive during this time.
Hot flashes aren't something that you have to suffer in silence. There's an option that will allow you to continue to enjoy life and love during menopause. EQUELLE is hormone-free‡ and clinically shown to help alleviate the frequency of hot flashes and muscle aches associated with menopause.† And, they're trying to help improve menopause awareness.
How do you stay positive during menopause
Staying positive during menopause was definitely a challenge. And, there are some days that it still is. Thankfully, the mood swings have improved. But the hot flashes are still something that I'm dealing with. The key to staying positive is sharing your story. Improving menopause awareness will make it more likely that women will talk about what they're going through. Talking about menopause shouldn't be taboo.
Improve menopause awareness
Approximately 6000 women in the U.S. reach menopause each day1. Don't let hot flashes or other menopause symptoms stop you from enjoying life. Imagine if we all came together to share our stories to improve menopause awareness? Join me in sharing your story using #LiveHotStayCool
[1] The North American Menopause Society. Overview of Menopause. Available at: http://www.menopause.org/docs/2012/cg_a.pdf/sfvrsn=2. Accessed March 27, 2019.
‡Free from human or animal hormones. Contains trace amounts of isoflavones, a type of naturally occurring plant hormone.
†This statement has not been evaluated by the Food and Drug Administration. This product is not intended to diagnose, treat, cure, or prevent any disease.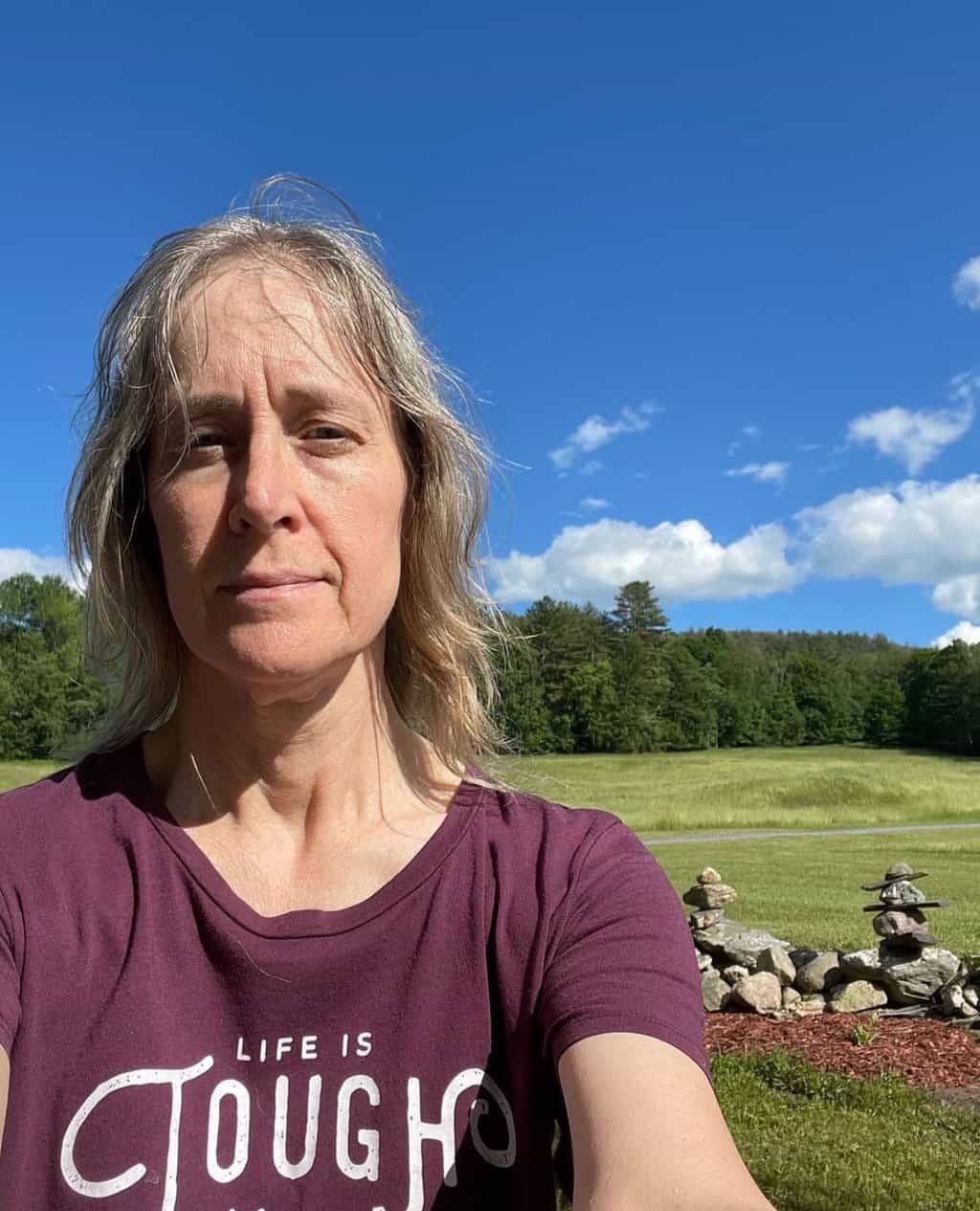 Ellen is a busy mom of a 24-year-old son and 29-year-old daughter. She owns six blogs and is addicted to social media. She believes that it doesn't have to be difficult to lead a healthy life. She shares simple healthy living tips to show busy women how to lead fulfilling lives. If you'd like to work together, email info@confessionsofanover-workedmom.com to chat.