Last Updated on May 20, 2022 by Ellen Christian
What exactly is Memorial Day etiquette? Before you head out this year to the parade or celebration in your town, take a few moments to understand the expected way to behave so you can be certain your children understand.
Posts may be sponsored. This post contains affiliate links, which means I will make a commission at no extra cost to you should you click through and make a purchase. As an Amazon Associate I earn from qualifying purchases.
How to Explain Memorial Day Etiquette to Kids
My Father retired from the Navy so Memorial Day in our home has always been a very important holiday. We attend the parade each year, followed by the ceremony in our local cemetery.
Then we all return home for a barbecue and fun with friends and family. No matter how you celebrate Memorial Day, there are a few things to understand first.
Younger kids will enjoy this Memorial Day coloring page.
Years ago, when my kids marched in the Memorial Day parade, I remember watching the Memorial Day ceremony at our local cemetery.
There were two children there that were about five years old jumping from gravestone to gravestone and no one stopped them.
Several adults had set their soda cans on top of the headstones while they talked to each other.
Very few people were paying attention to the military and clergy that were speaking. It broke my heart to see this kind of disrespect on such an important day.
While children may not fully understand the concept of war, they can understand that Memorial Day is the day set aside for us to remember those that died to protect our country.
Respecting the military and clergy speaking is an important part of Memorial Day etiquette.
Give thanks
Memorial Day was established to give thanks and remember those that died in service to our country. Picnics and parades and visiting with family are great fun, but please remember the real reason you have the day off work and school.
Take a few moments graveside to show respect to those that have fallen. Brush the leaves from their graves. Place a small flag near their headstone.
You can buy packages of small flags at your dollar store. Be sure to remove them after Memorial Day is over to avoid them being damaged by the weather.
Respecting the flag is part of Memorial Day etiquette.
Remember silence
Please remember the moment of silence at 3 pm on Memorial Day. Since the year 2000 when the National Moment of Remembrance Resolution passed, at 3 pm on Memorial Day, all Americans are asked to observe a moment of remembrance and respect by pausing from whatever they are doing for a moment of silence.
Talk to your kids about the Memorial Day history.
Younger kids will enjoy this Memorial Day coloring page.
Memorial Day etiquette and the flag
The Flag is not a toy. Please do not use the flag as a blanket, towel or article of clothing. You shouldn't sit on it or wrap yourself up in it.
It should NEVER touch the ground – not even the little ones from the dollar store.
Show respect
Show respect at the cemetery. Regardless of your religion or beliefs, the cemetery is not a playground. Please do not allow your children to sit on, jump on, climb on or play on the gravestones.
Don't let them run through the cemetery or disrupt the service in any way. Don't put your plates or beverages on the gravestones or disturb any flowers or decorations left at the graveside.
If you're sitting in your car to watch the ceremony, turn off the radio. Showing respect is part of Memorial Day etiquette.
Color guard
The Color Guard – When the Color Guard is getting ready to walk by, stand up, stop talking, and remove your hat. The Color Guard is the soldiers who are holding the guns and flags in the parade in case you weren't sure.
Please be sure your children understand this as well. There should be no screaming or fooling around during the few moments it takes for them to walk by.
This same Memorial Day etiquette holds true during the playing of our National Anthem. Please place your hand on your heart, or if you are in uniform, salute the flag.
So, please take a few minutes to talk to your children about Memorial Day etiquette. If they don't understand what's expected of them, there is no way that they can teach the next generation how to show respect on this important day.
Save the fun and games for after the parade or ceremony, and please remember the real reason we have that Monday off from work and school. Everyone should remember the Memorial Day meaning behind the day.
Finally, you may want to try these mini berry flag tarts for dessert!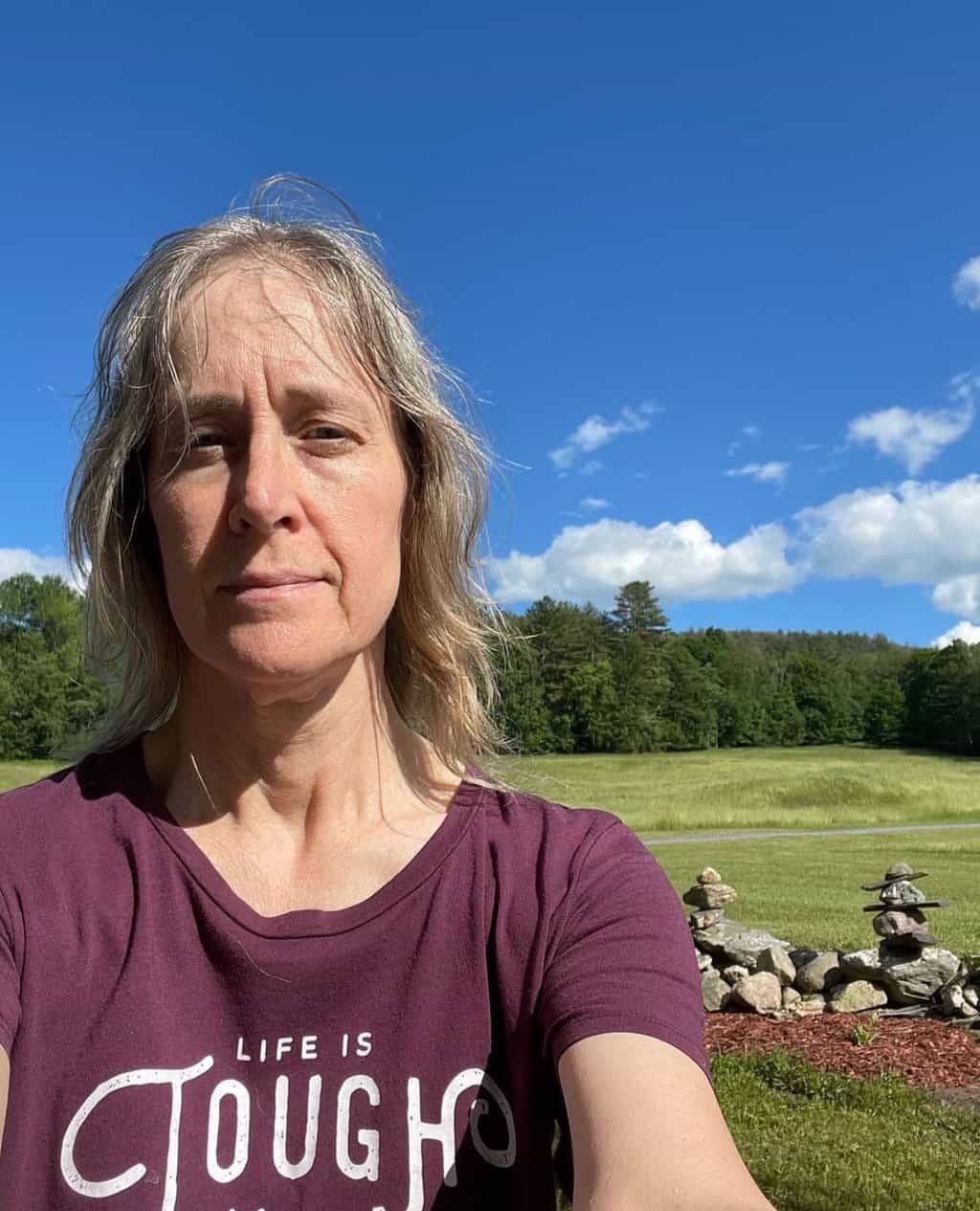 Ellen is a busy mom of a 24-year-old son and 29-year-old daughter. She owns six blogs and is addicted to social media. She believes that it doesn't have to be difficult to lead a healthy life. She shares simple healthy living tips to show busy women how to lead fulfilling lives. If you'd like to work together, email info@confessionsofanover-workedmom.com to chat.