Last Updated on May 27, 2023 by Ellen Christian
Looking after grandchildren can be incredibly rewarding. Check out these tips for watching your grandkids on a regular basis.
Posts may be sponsored. This post contains affiliate links, which means I will make a commission at no extra cost to you should you click through and make a purchase. As an Amazon Associate I earn from qualifying purchases.
Looking After Grandchildren
I am very blessed to be part of my grandchild's life. We get to watch her every weekend so my son and daughter in law don't have to put her into daycare while they work.
As a grandparent, I love being able to spend quality time with my grandchild. And, I'm glad to provide free childcare as often as I'm able.
Many grandparents provide part time responsibility for babysitting. If you're taking care of your grandchildren, here are a few tips to keep in mind.
Should grandparents babysit their grandchildren?
Yes! Grandparents often provide the best care for their grandkids. They are experienced, get along well with children, and bring a wealth of knowledge to the table.
That said, it may not be possible or practical for grandparents to babysit full-time. If that's the case, part-time childcare can still be beneficial.
Some grandparents feel that due to health issues or other stress factors they aren't able to provide childcare for their grandchildren. If this is the case, don't be afraid to be honest with your children about this.
Should I get paid to watch my grandchildren?
That's entirely between you and your children. Some grandparents watch their grandchildren to develop a deeper relationship with them and don't want to be paid. I love being able to spend time with my grandchild and don't want money from my children.
However, if you are giving up a full time job to become a primary caregiver, you may want to discuss money with your children if you need to.
Be aware of your physical health
You may find that you tire more quickly or have less energy when taking care of a young grandchild. Make sure to recognize your limits and take breaks as needed.
If you need a break, you can offer your grandchild time at the table for arts and crafts. Or, you can put on their favorite television program for half an hour. While I"m not a fan of too much television, it can provide a short break if you need it to avoid burnout.
If you need to, see if other family members can help as well. See if they can provide back up care for days you aren't able to.
Understand their family rules
Make sure that you are supporting your grandchild's parents' decisions. You are providing child care but you are not a parent. Avoid conflict with your grandchild's parents by understanding their rules.
If they have rules about the amount of television, types of snacks, or what they are and are not allowed to do, you should honor their decisions. Make sure you have the same rules they do.
Create a Routine
Creating a routine when looking after grandchildren can help make sure that everyone is on the same page. Decide on what time your grandchild will need to be picked up or dropped off, as well as any mealtime routines or activities you plan to do together.
Having a regular schedule in place can help both you and your grandkids know what to expect each day.
Create a sleep routine for naps or bedtime.
Let your grandchild pick out their own cozy blanket and stuffed animal to help them feel comfortable and secure when it's time for sleep.
We use a Nanit Sound + Light to set a sleep routine that allows her to calm down and fall asleep more easily. This nightlight allows you to choose soothing sounds including white noise to help them fall asleep.
You can even choose associated colors for the nightlight and personalized routines.
You may also want to invest in a camera so you can check on your grandchild while they are napping. The Nanit Pro Camera with a flex stand allows you to check on your grandchildren while they rest.
It has a very small profile to allow it to be used almost anywhere.
Stock child friendly foods
Young children may not be as open minded to trying new foods. While we introduce our granddaughter to new foods regularly, we also make sure to stock up on foods we know she'll like for meals and snacks.
The smoothie pouches from Little Spoon come in fun flavors like Strawberry Banana Shake and Golden Apple Pie. They are nutrient dense and come in flavors kids love. They start at only $2.82 per pouch and can be purchased here.,
These are a great option for kids who may be picky eaters. My granddaughter loves them. They also have early finger foods and toddler + kid meals.
Offer older kids trail mix for healthy snacks. Nuts.com offers a trail mix variety pack that includes individually packaged trail mix and gorp that children love.
I love that these come individually packaged. It's easy to toss a few in her diaper bag or backpack to have on the go. Plus, they make great energy snacks for grandparents too.
Be Prepared
It's always important to have some emergency supplies on hand in case of accidents or sudden changes in plans. Have a first-aid kit, extra diapers, wipes, and clothes available at all times.
If your grandchild is old enough, make sure they have their own medical kit with any necessary medications or items.
We've stocked up on children's medication from KinderFarms. KinderMed includes Infant and Kids Pain & Fever Reducer, Cough and Congestion, and Nighttime Cold & Cough Medicine. Remember, it is not safe to give babies and children adult medication.
We also keep Kinderlyte on hand in case she is dehydrated due to a stomach bug or heat exhaustion. This natural electrolyte is made for children.
It's available in liquids and powder packets in a wide variety of flavors including Strawberry, Lemonade, and Wild Berry.
Child safe changes
Most grandparents will need to make some changes to make their home child safe no matter what the age of their grandchild is. If you're looking after grandchildren, be sure to be aware of their safety in your home.
Be sure that cleaning products and household chemicals are stored up high. Or, if that is not possible, get child safety locks for your cabinets to prevent accidental injuries or death.
We put corner bumpers on our coffee table and outlet protectors on all of the electrical outlets. Place child safety gates up for younger grandchildren when providing child care.
Making school holidays fun
If you watch your grandchildren over school holidays, try to spend time doing activities your grandchildren want to do. Speak to your grandchild's parents to get permission to take them to the park, beach, or local attraction.
You may not be able to spend the whole week going from place to place. But, a few special outings can make the holidays fun for your grandchildren.
Have fun when looking after grandchildren
Above all else, remember to have fun together. This time is precious and should be enjoyed by both you and your grandchild. Go for walks, read books, play games, or just talk about their day.
Grandparents can provide an invaluable part of a child's life and a valuable source of love and support. Enjoy every moment together.
Goodnight hugs from grandma can also be so sweet and calming for little ones at bedtime. We always give our granddaughter lots of hugs, kisses, and cuddles before it's time for sleep. We use this special time to tell her how much we love her.
Looking after grandchildren can be lots of fun. Grandparenting is such a wonderful experience. So cherish every moment you get to spend with your grandchild and make the most of it!
I hope these tips are helpful as you prepare for your grandchild's arrival or plan activities for school holidays. Safely enjoy time together and create lasting memories that will be cherished for years to come.
Related Reading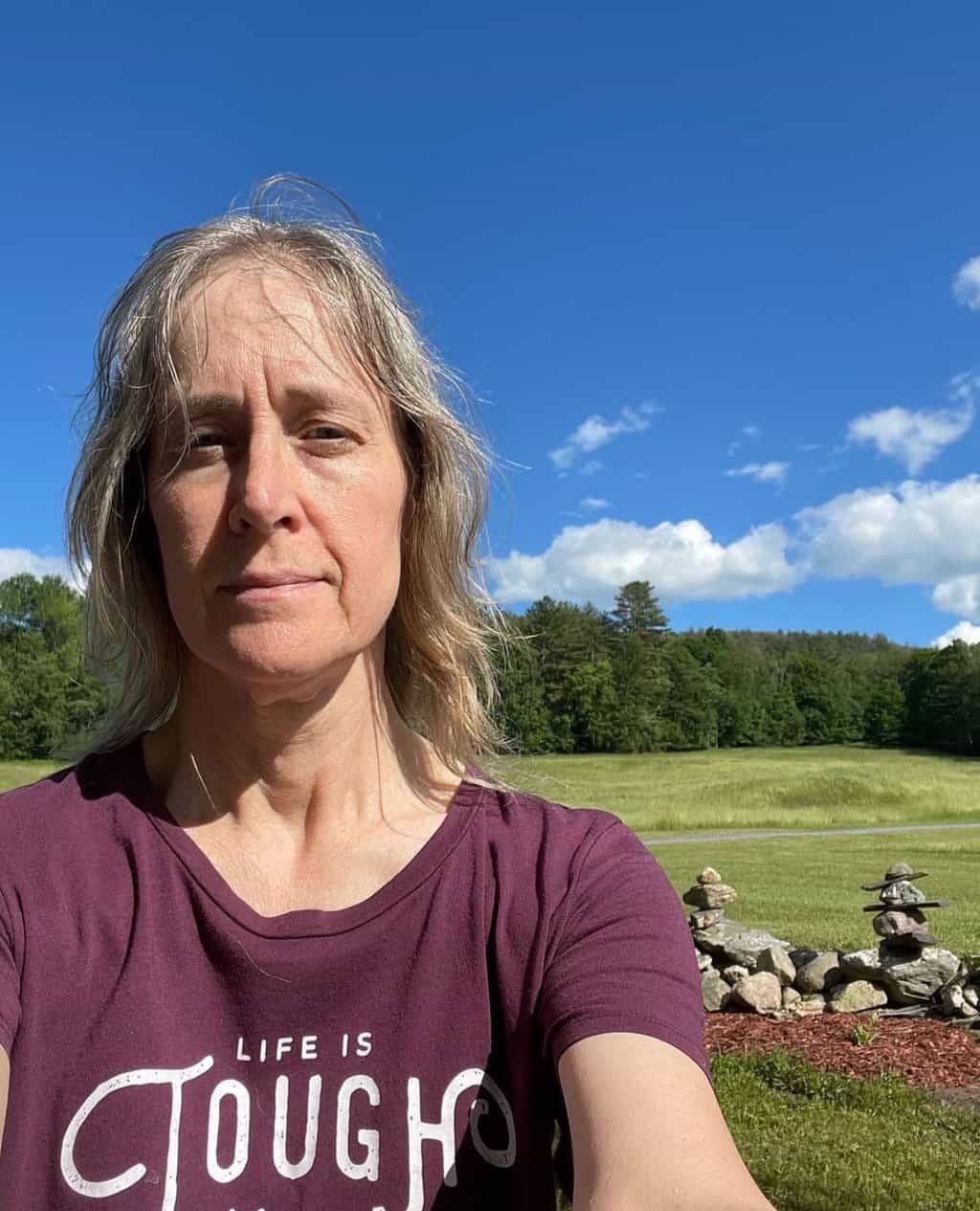 Ellen is a busy mom of a 24-year-old son and 29-year-old daughter. She owns six blogs and is addicted to social media. She believes that it doesn't have to be difficult to lead a healthy life. She shares simple healthy living tips to show busy women how to lead fulfilling lives. If you'd like to work together, email info@confessionsofanover-workedmom.com to chat.