Last Updated on August 25, 2016 by Ellen Christian
Abbott partnered with influencers such as me for its Ensure Program. As part of this Program, I received compensation for my time although thoughts and opinions are my own.
Posts may be sponsored. This post contains affiliate links, which means I will make a commission at no extra cost to you should you click through and make a purchase. As an Amazon Associate I earn from qualifying purchases.
I'm not the same person that I was when I was 28 or even 38. I'm sure you may feel the same way. As we age, we change. Our thoughts and ideas change and our experiences change who we are and how we act. Our bodies change, and we may be faced with health challenges that impact who we are and how we feel. I wanted to share how not to let your age change you despite physical changes. Sometimes, it feels like each day brings along a new ache or pain, and I've been thinking a lot more about aging as part of my journey with Ensure Enlive. It's hard not to let health changes make you feel older, but it's possible with a few of these tips.
How Not to Let Your Age Change You
You cannot stop the aging process no matter how hard you try. You will get older and experience changes in your life. While we can't stop this from happening, we can change how we react to these changes. Here are a few things that I've been focusing on.
Believe in yourself
Changes don't have to be bad. Instead of viewing change as a negative or as a challenge, believe in yourself and your ability to adjust. Don't get discouraged if aging has changed some of your limitations. Adjust your expectations, but don't give up on your dreams. After Marty's injury, it was hard for him to believe he could still accomplish things he'd done before he was hurt.
Let go of the past
Don't dwell on things that have happened in the past. You cannot change them, but you can move forward and create a new future.  Try to learn from your mistakes, but don't be afraid to make new ones. The goal isn't to never get hurt. The goal is to grow. Enjoy where are you today, and forget about where you were yesterday. When the kids moved back in with their significant others, it created some serious challenges, but instead of focusing on those, I'm trying to find joy in spending more time with them.
Remember to give thanks
Children experience each new thing in their life with wonder. As we age, this becomes more challenging to remember. Instead of remembering to be thankful, we are often caught up with worry and stress about our responsibilities. Try to take time each day to be thankful for what you have. You can write in a journal, so you have a physical record to refer to when times are difficult. Or you can just take the time to relax each day and be happy. I find it's easiest to reflect when I find a quiet place to be close to nature.
Take care of yourself
Despite your attitude, you aren't 28 or 38 any longer. While you can change your thoughts to feel younger, you will probably still have to deal with a few health challenges as you age. It's important to make sure you get the right nutrition for your changing body especially if you are recovering from a health setback like Marty is. Ensure Enlive has been shown to significantly improve health outcomes after illness, injury, and surgery so you can gain your strength back for your daily activities.
After Marty's injury, he realized that only by taking care of his body would he be able to enjoy life the way he wanted to as he got older. He realized that he needed to pay more attention to what he ate and his activity level to stay healthy. By using Ensure Enlive, he is supporting his health and his muscle mass so he can continue to be active and live the life he wants to as he gets older. Ensure Enlive is a new, advanced nutrition drink that helps adults 50+ get the key nutrients their body needs to help maintain muscle mass so you can "always be you." If you feel like you aren't getting the right nutrition as you age to recover from health setbacks, I hope that you'll look into Ensure Enlive.
Abbott partnered with influencers such as me for its Ensure Program. As part of this Program, I received compensation for my time. The opinions and thoughts in this piece are my own. Abbott/Ensure believes that consumers and influencers are free to form their own opinions and share them in their own words. Abbott/Ensure policies align with WOMMA Ethics Code, Federal Trade Commission (FTC) guidelines and social media engagement recommendations.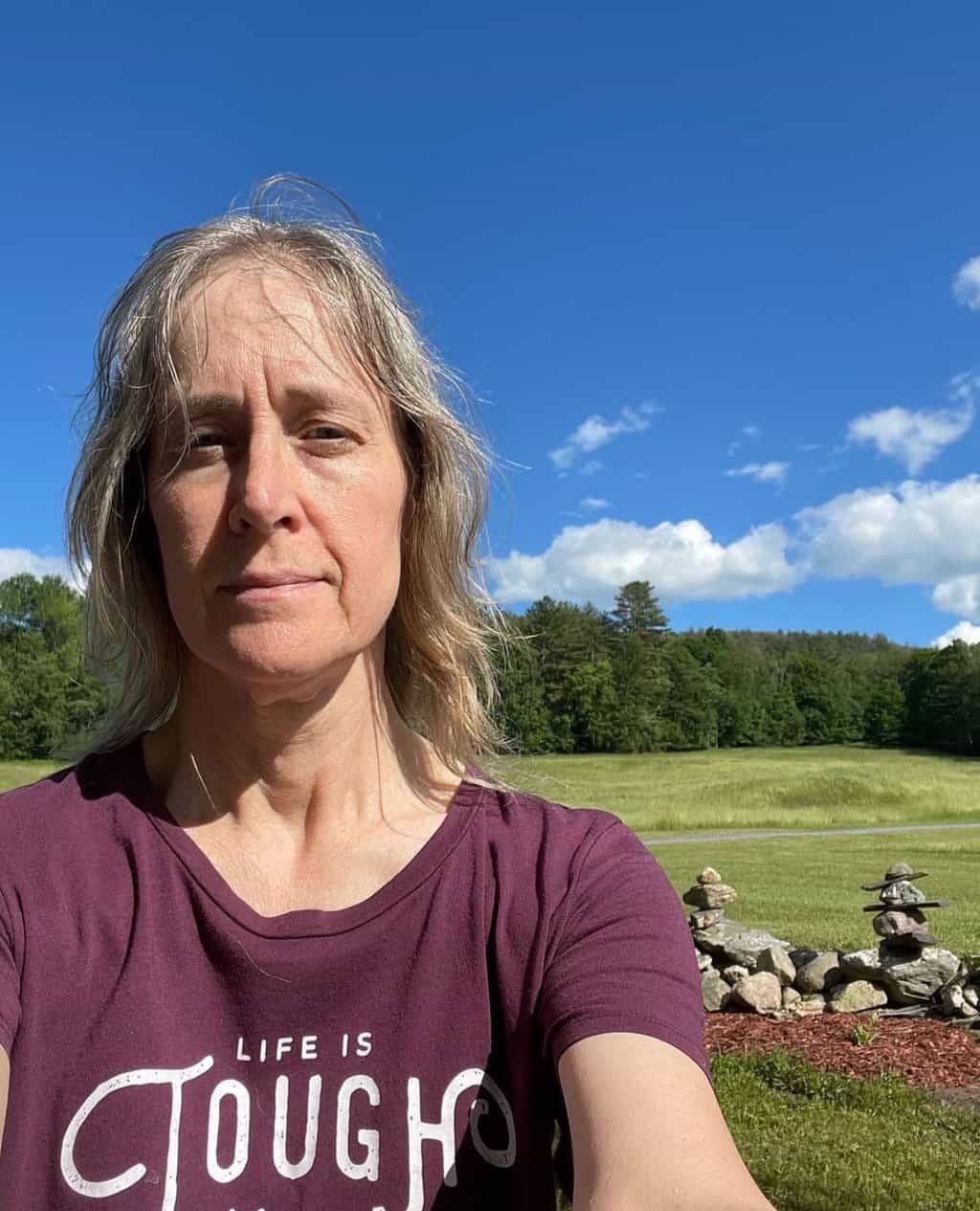 Ellen is a busy mom of a 24-year-old son and 29-year-old daughter. She owns six blogs and is addicted to social media. She believes that it doesn't have to be difficult to lead a healthy life. She shares simple healthy living tips to show busy women how to lead fulfilling lives. If you'd like to work together, email info@confessionsofanover-workedmom.com to chat.