Last Updated on December 21, 2022 by Ellen Christian
Why do I need good shoes for Plantar Fasciitis? Check out my thoughts on my favorite heel spur shoes and learn how to choose shoes for heel spur pain.
Posts may be sponsored. This post contains affiliate links, which means I will make a commission at no extra cost to you should you click through and make a purchase. As an Amazon Associate I earn from qualifying purchases.
Good Shoes For Plantar Fasciitis
When I was in high school, my favorite pair of shoes was a pair of gray boots with 4″ heels. I loved those boots & wore them regularly. Fast forward a few years and I wore heels daily in my office job. I never gave it any thought.
All the women wore heels and we all complained about sore feet after standing all day. Eventually, I began working for myself at home and my years of wearing high heels were over. I wore my comfortable sneakers, flip flops or even went around in my bare feet if the weather was hot enough.
Fast forward to about six months ago and I was walking upstairs barefoot and felt a shooting pain in my heel. It felt like I stepped on a needle but I looked at my foot and didn't see anything. I was sore for a few days but it gradually almost got better… almost.
Except I always had pain in my heel and it got to the point where I had to wear shoes or slippers at all times to avoid the pain. Then I started noticing the pain in my heel even with shoes on. I found myself limping and not able to take my normal walks around the neighborhood.
What is a heel spur?
After mentioning it to my mom (who I remembered had this same issue a number of years ago) and my doctor, I realized that I had developed a heel spur which happens for some people who have plantar fasciitis. Basically, in response to overpronation (rolling over) of your foot, the muscles are forced to stretch and get longer.
This puts a strain on the ligaments and in turn, the heel may develop a bony growth in the center of the heel. That bony growth was the shooting pain I felt in my heel when I stepped.
This product presentation was made with AAWP plugin.
What shoes work best for plantar fasciitis?
Now anyone who knows me or has read my blog for a while knows that I have two fashion passions … handbags and shoes… To say that I have close to 50 pairs of shoes is not an exaggeration at all. The thought of having to get rid of all my beautiful shoes and resort to *old people* shoes had me nearly in tears.
I found that in some cases I could wear an insert in my shoes to make them comfortable again. Some shoes are just not made for inserts though. Nothing with a strap on the back or an open side is going to look right with an insert. What would I do during sandal weather? I knew I needed to find good shoes for plantar fasciitis.
Check out these orthopedic insoles for plantar fasciitis to see if they will work for you.
Then one day, an email arrived from a company called Orthaheel. Orthaheel offers shoes with built-in orthotic support that provides relief for common foot, ankle and knee pain. They are now called Vionic Shoes. When I first heard that, I had an image of my Grandmother's shoes…. you know… boxy, white, big, unattractive old people shoes.
Thankfully, I checked out the website and realized that they have the most adorable sandals I have ever seen! There is seriously no way that I would have thought these sandals had built-in orthotic support and were made for people with heel pain.
Are soft or hard shoes better for plantar fasciitis?
In most cases, firm shoes will aggravate your heel pain. Try a few different options to find the best one for you.
Sandals for plantar fasciitis
Now, the Tri-Planar Motion Control technology helps reduce pronation and relieve pain by providing correct, biomechanical support and stability. They are podiatrist designed with a built-in orthotic that helps prevent over-pronation.
They are lightweight and flexible – absolutely no clunkiness about these shoes. I received a pair of sandals from Orthaheel. These sandals have three adjustable straps across the sides and an adjustable ankle strap. So, this is extremely important if you have a wide foot. Plus, they have a hook and loop closure and faceted faux stone trim accents.
Not only are these sandals super cute, they are also very comfortable. I love that they are adjustable and the support they offer means that I can wear them comfortably without needing to add an insert.
The fact that Orthaheel's approach to foot health is recommended by Dr. Andrew Weill (a pioneer in integrative medicine) means a lot to me. They offer a thirty-day guarantee or your money back which is a great peace of mind for someone with foot problems.
Orthaheel is now called Vionic Shoes. You can check out the selection right here.
Orthaheel offers a variety of other types of shoes besides sandals including the best work shoes for plantar fasciitis. So, if you are looking for the best sandals for plantar fasciitis, I definitely recommend Orthoheel.
You might want to check out this treatment for plantar fasciitis that worked for me.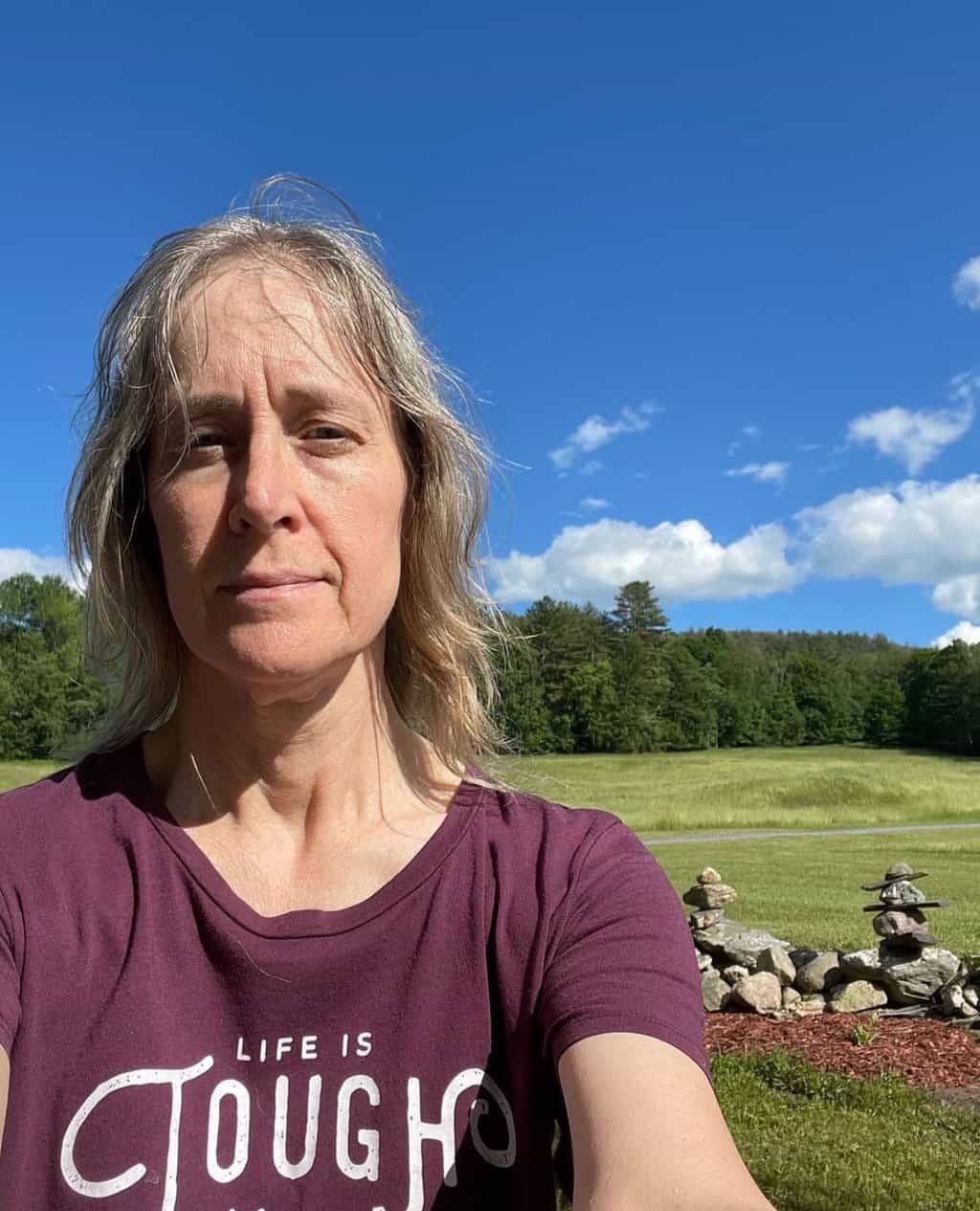 Ellen is a busy mom of a 24-year-old son and 29-year-old daughter. She owns six blogs and is addicted to social media. She believes that it doesn't have to be difficult to lead a healthy life. She shares simple healthy living tips to show busy women how to lead fulfilling lives. If you'd like to work together, email info@confessionsofanover-workedmom.com to chat.