Last Updated on June 24, 2019 by Ellen Christian
I used to think that I wanted my children to stay young forever. There is nothing more amazing than how a baby smells after their bath and nothing more rewarding than seeing your child's smile when they reach a major milestone. My mind is full of memories of faces covered with spaghetti sauce, fingerprints on the refrigerator and stepping on Matchbox cars and Legos in the middle of the night. I love those memories and I will always treasure them. My children are 17 and 21 now. The days of toys and bonding over cartoons are long gone. Now I'm dealing with teenage drivers and college separation anxiety (mine not hers).
Posts may be sponsored. This post contains affiliate links, which means I will make a commission at no extra cost to you should you click through and make a purchase. As an Amazon Associate I earn from qualifying purchases.
5 Signs You're Ready to Let Go of Your Adult Child
My daughter is 21 so not really a teenager any longer and definitely not a child. She's in her senior year at a local college and spends more nights away from home than she does at home. Next year, she is talking about heading to another state for her Master's degree – a state that isn't near Vermont. If you had told me this 2 years ago, I'm not sure I would have been ready to deal with it. The college separation anxiety was much stronger then than it is today.  Today, I've realized that I might be ready to let go. These are the reasons I think I've arrived at that point just in case you have too.
She is able to handle her own problems. It used to be my job to fix the kids' problems. If there was a problem at school, I was on the phone in seconds flat. If they had homework to do, I was there making sure it was done and helping with the hard parts. Lately, I've realized they can fix their own problems for the most part and I'm just not any good at college homework. I'll always be there if they need me but they can stand on their own feet now.
The little things annoy me more now. Dirty clothes on the floor instead of in the hamper used to be cute. Now, it's not.  I've had enough of being chief cook and bottle washer. They need to learn to do these things for themselves and I probably should have started making them do this years ago.
Overnight absences don't terrify me. Remember the first time your child went away to camp? If you're the mother of a young adult, you probably also remember the first night they spent the night elsewhere. While it originally caused me a lot of stress, I've come to the point where I trust her decisions and if that's a decision she's made, it's hers to make.
I don't expect her to take my advice. There was a time that my children thought I had all the knowledge in the world. Those days are long gone. When they do ask for my advice (which is rare), they rarely take it. Learning from their own mistakes is part of growing up and I'm starting to accept that.
She thinks she's ready. I would never push the kids out before they thought they were ready. It's my daughter's choice to move away and if that's what she decides I'll support her. If she wanted to move next door, I'd be good with that too. That doesn't mean I'm letting go completely, I'm just stepping back a little bit.
Just because I'm ready to let go a bit, doesn't mean I won't always be there for her. I want to help make this process as easy as I can for both of us. I'll be sending regular care packages just in case she misses the taste of homemade cookies or forgets to stock up on Vitamin C before cold season starts. I'll also be sending her off with the magicJackGO so she can have unlimited local and long distance calling to the US & Canada. She may not want to call me every day but if she does, I want to make sure that she can.
With the magicJackGO all you need is a phone and internet. You connect to any corded, cordless or portable landline telephone. Connect to your router with high speed internet. There is even a free companion app so she can take her number on the go. (The app works with both Apple & Android.) That way she can make her landline number ring on her mobile phone. PLUS, it never uses mobile minutes and doesn't require a voice plan. WiFi or 4G is recommended. Best of all, it comes with 12 months of service FREE and there are no monthly bills. I know she will have to watch what she spends to start out so this is perfect.
If you're ready to let go of your adult child a bit more but still want to make sure they're connected just in case, the magicJackGO is an affordable solution that will give you both the peace of mind you need.
One of my winners will win their own magicJackGO in case they're experiencing college separation anxiety too:
This post has been sponsored and product has been provided. This post contains affiliate links.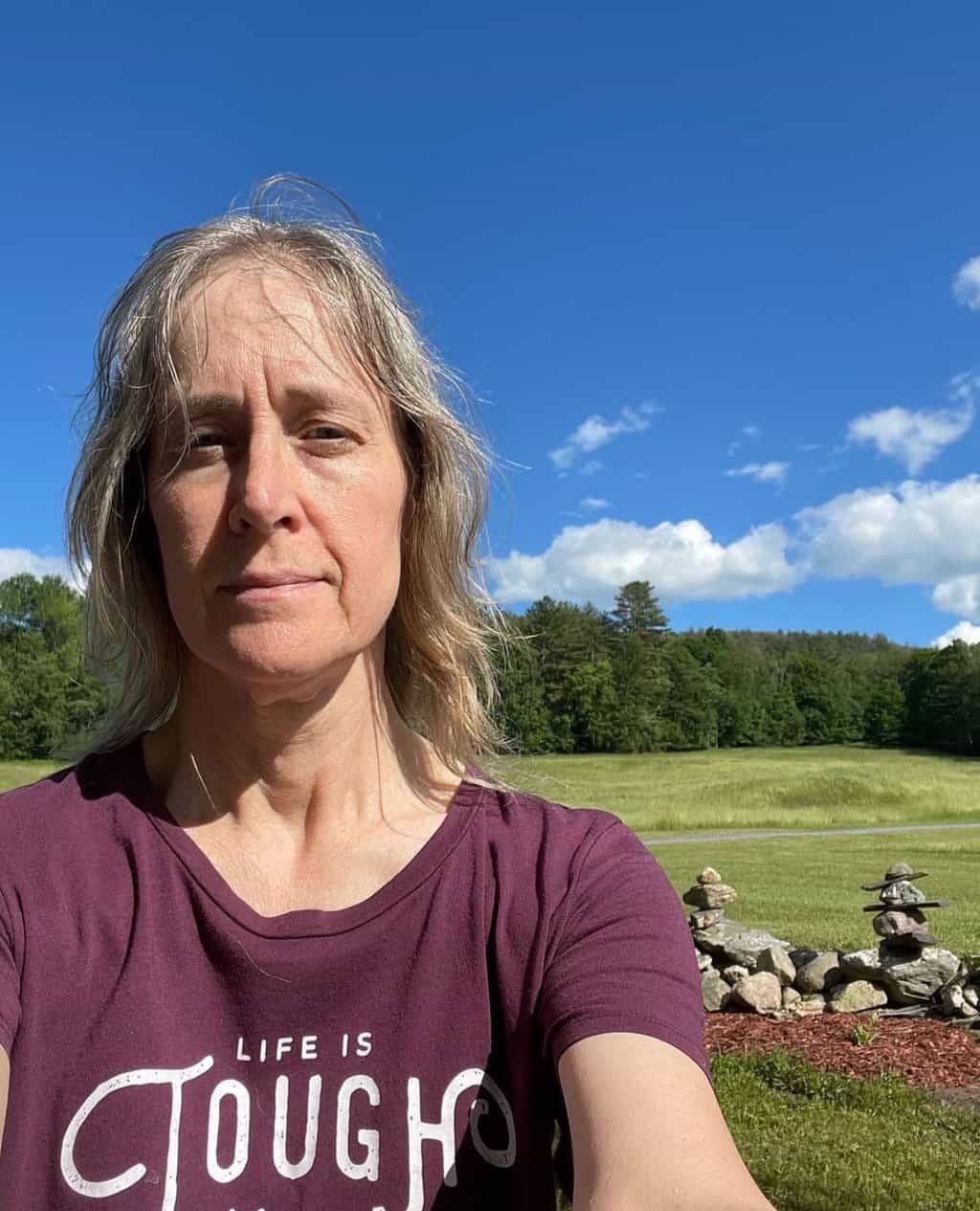 Ellen is a busy mom of a 24-year-old son and 29-year-old daughter. She owns six blogs and is addicted to social media. She believes that it doesn't have to be difficult to lead a healthy life. She shares simple healthy living tips to show busy women how to lead fulfilling lives. If you'd like to work together, email info@confessionsofanover-workedmom.com to chat.