Last Updated on August 14, 2020 by Ellen Christian
I'm sharing this post on cat care tips with you because I participated in a campaign on behalf of Mom Central Consulting for Cat's Pride. I received product samples to facilitate my review and a promotional item as a thank you for participating. All of the opinions and ideas in this post are my own.
Posts may be sponsored. This post contains affiliate links, which means I will make a commission at no extra cost to you should you click through and make a purchase. As an Amazon Associate I earn from qualifying purchases.
I have had a cat or cats as a pet for all of my adult life. I cannot think of anything more relaxing than sitting on the couch with a cat in your lap. They are soft and warm and always available to cuddle. Right now, we have three cats in our family. Each one of them has a distinct personality and we see them as part of our family much the way we do the kids. Caring for three cats can be a challenge sometimes. Like the kids, they don't always get along with each other. Plus, three cats make much more of a mess than one.
Cat Care Tips for Multi-Cat Families
Please have your cats neutered especially if you will have male and female cats in the same household. Plus if you don't have them fixed, you will need to deal with the females going into heat and the males spraying. Neither of these is fun.
A long haired cat will require brushing to help keep shedding to a minimum. Even short haired cats can be brushed to help prevent shedding. This is especially important when you have more than one cat. Make sure that you sweep or vacuum regularly to control cat hair.
Choose a quality cat food for your cat. Speak to your vet about your cat's specific dietary needs. It's not unusual to need to feed different cats different foods. It can be challenging to keep them out of what they shouldn't be eating.
Take your cat to the vet's office for their regularly scheduled shots and exams. Please don't skimp on this area of cat care. It's so important to make sure your cats are healthy.
Use scoopable cat litter. With a scoopable litter, it is much easier to remove waste from the litter box. That helps your litter box stay fresh longer and that's really important in a multi-cat family.
Use a low dust cat litter to prevent tracking. The more dust and litter that gets tracked throughout the house, the more often you will need to sweep. Hardwood floors are much easier to keep clean than carpets with multiple cats.
Allow each cat to have alone time with you. Cats need individual, one on one time with their owners. Allow them to have special time with you each day.
The one thing I really dislike the most about having multiple cats is how often you need to change the litter box. We scoop the litter box three or four times a day. If we don't do this, the smell is just awful. We had a chance to try a new cat litter, Cat's Pride Fresh & light with all day odor control. It is up to 25 percent lighter than other scoopable clay litters. Their 15 pound jug provides the same number of uses as 20 pounds of most other scoopable clay brands. Plus, it has 2x longer lasting odor control than TidyCats. Cat's Pride Fresh & Light is low-dust, quick clumping litter with total odor control available in scented or fragrance free. It is the only litter recommended by the American Humane Association. All of our kitties enjoyed the new litters from Cat's Pride but I think that the Quick Action was my favorite. The Fragrance Free would be perfect for cats or people with allergies.
Introducing our cats:
Colors is the matriarch of the family. She is 10 years old and very much the lady. We adopted her from our local Humane Society after she was found abandoned living underneath a trailer. Colors is a medium hair tortoise shell. She loves to be brushed and is regularly annoyed by Scout's antics.
Heather is our middle child. A friend who was moving couldn't take Heather with her so we adopted her. She is 7 years old and spent the first 4 years of her life as an outside cat. We kid that she is not that bright but really she is. It's just that the behaviors she learned as an outside cat don't always work for her inside. She is a black domestic short hair cat and is the most timid of our cats.
Scout is the baby of the house and our only boy. He is four years old and was adopted from our local Humane Society. Like most four year olds, he is loaded with energy and can be found frequently chasing Colors and Heather around. His favorite pastime is snuggling with my husband and will cry if Marty goes out or he cannot find him. Scout is a domestic short hair black tiger cat.
Tell me about your cats
Related articles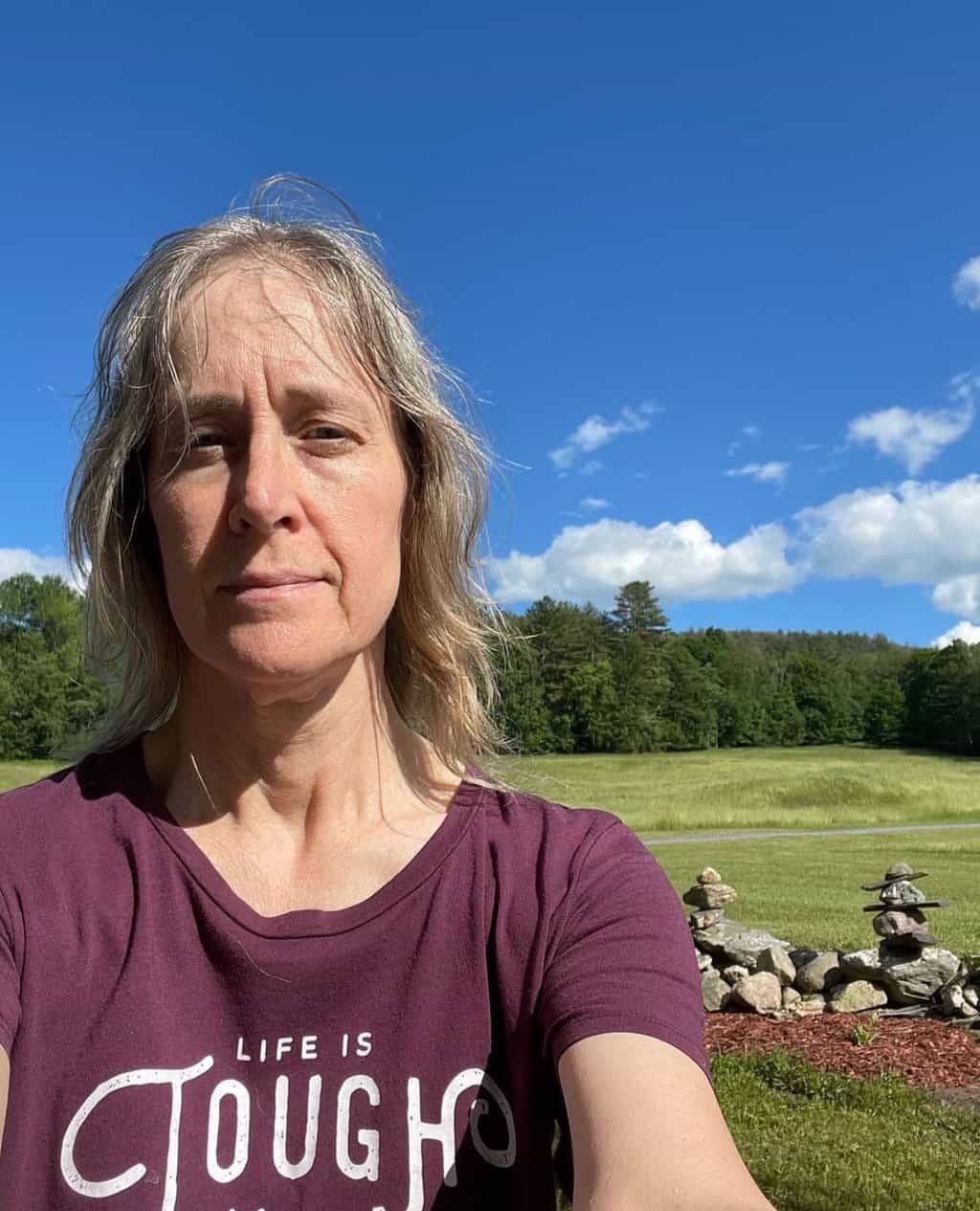 Ellen is a busy mom of a 24-year-old son and 29-year-old daughter. She owns six blogs and is addicted to social media. She believes that it doesn't have to be difficult to lead a healthy life. She shares simple healthy living tips to show busy women how to lead fulfilling lives. If you'd like to work together, email info@confessionsofanover-workedmom.com to chat.