Last Updated on August 24, 2020 by Ellen Christian
This post was sponsored by DePuy Synthes as part of an Ambassador Program for Influence Central and all opinions expressed in my post are my own.
Posts may be sponsored. This post contains affiliate links, which means I will make a commission at no extra cost to you should you click through and make a purchase. As an Amazon Associate I earn from qualifying purchases.
Caring for aging parents isn't really something that I gave much thought to when I was younger. I've always seen my parents as strong, independent people who could help out when I needed them to. But, somewhere along the line, they went from me needing their help to them needing mine. The fact that this transition happened right when my kids and their fiances moved back home has been a bit overwhelming.
Caring for Aging Parents
My parents are 76 now and live about 30 minutes away from me in a huge Victorian home that they love. It has a wrap around porch and a large backyard with several gardens. It really is a beautiful spot and I know that they want to stay there even as they get older.
Last year, my Mom starting developing foot and knee pain. It's a combination of arthritis, her weight, and aging. But, it's getting harder for her to go up and down the stairs in her home. Some nights, she sleeps on the couch. Others, she sends my Father upstairs to get things for her.
That worked fine for a while but about two months ago, my Father got very sick. After testing, he found out that he had been bitten by a tick and had come down with Anaplasmosis. For a while, he could not get out of bed let alone go up and down the stairs. And, my Mom could barely get up the stairs to help take care of him. While I had been helping them with things for a while, this really drove how the fact that caring for aging parents was going to be something I had to put more thought into.
Tips for caring for the elderly at home
My parents love their home and since we have a very small home that now contains my son and his fiance as well as my husband and I, having my parents live with us just isn't realistic. Here are a few tips for caring for the elderly at home.
They are not children
It can be tempting to speak to your aging parents as though they're children but they aren't. And, it's disrespectful to them to do that. Try to offer your help non-judgmentally and allow them to make their own decisions whenever possible.
Be sensitive to their feelings
People who deal with chronic pain or limitations due to mobility often feel frustrated and alone. It can make them feel like their life is on hold. And, it can make them feel older than they are. Be aware of these feelings and do what you can to help.
Look into the options
There are mobility options to help people that are older who cannot go up and down stairs on their own. There are special safety bars for showers and bathrooms. Look into whether or not these are options for your parents. But, it's also important to look into options that will help improve their quality of life. Those that suffer from knee and hip pain may want to consider surgery. Find a physician near you to look into the options.
Be realistic
I go to my parents' house every weekend to help them. We declutter, clean, move things around to make things more accessible and we spend time together. I'm trying to think long-term about what they will be able to do in the future. If it comes to the point where they need more help than you can give, it's OK to consider a housekeeper or think about having an aid stop by for extra help.
Declutter and downsize
If your parents are willing, speak to them about decluttering and downsizing. My parents have rooms full of things that they no longer need or want. But, they aren't able to take care of this on their own. As they get older, it will become even more difficult. I'm trying to help them stay active as they age so we can enjoy activities like the quilt show and the flower show trip we took.
I want my parents to enjoy their lives as long as possible and to be mobile and independent. If knee or hip pain are impacting your quality of life or that of your parents, look into your options and see if joint replacement surgery is something that can help. If you're caring for aging parents, be sure to have this discussion with them. Life is more fun when you Hit Play.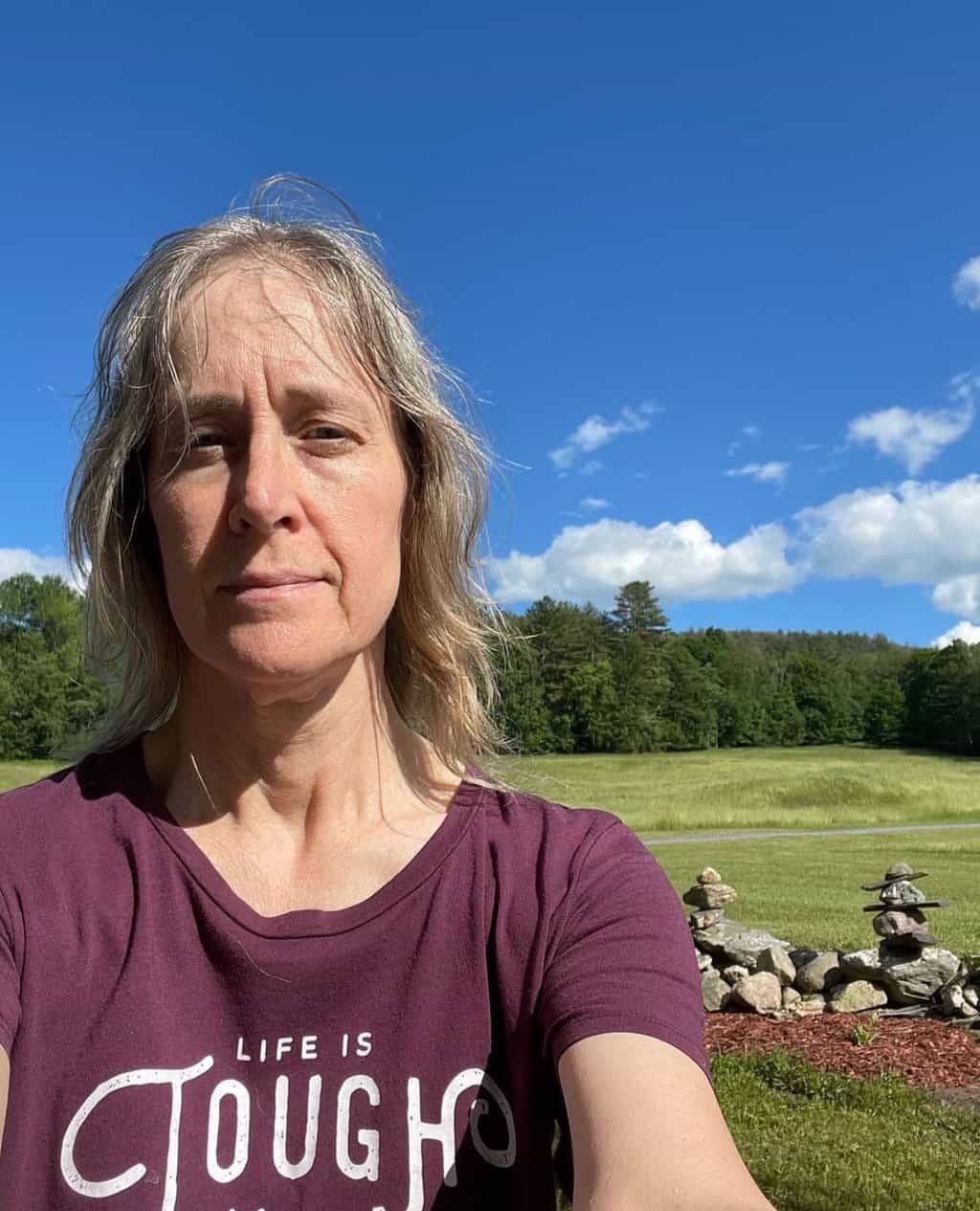 Ellen is a busy mom of a 24-year-old son and 29-year-old daughter. She owns six blogs and is addicted to social media. She believes that it doesn't have to be difficult to lead a healthy life. She shares simple healthy living tips to show busy women how to lead fulfilling lives. If you'd like to work together, email info@confessionsofanover-workedmom.com to chat.