Last Updated on April 24, 2023 by Ellen Christian
Check out these bug out bag necessities and why you need one. Get started making your go bag for emergencies today with these tips.
Posts may be sponsored. This post contains affiliate links, which means I will make a commission at no extra cost to you should you click through and make a purchase. As an Amazon Associate I earn from qualifying purchases.
Bug Out Bag Necessities
My husband and I like to be prepared for emergencies. We're what is referred to as "preppers." A prepper is someone who is preparing for severe weather, social or political unrest, or simply a job loss.
Learn more about what you need for a senior citizen or toddler bug out bag. Remember each situation is different.
Don't forget to make sure you learn more about emergency preparedness food supplies. Food is one of the most important things to secure in an emergency.
Why do I need a bug out bag?
Preppers believe that becoming self-reliant is one step toward being prepared for emergencies. We are trying to take steps to minimize the impact of an emergency on our lives.
If another severe ice storm hits and we cannot get out of the house for five days, I do not want the cupboards to be empty.
If one of the kids runs a fever and I cannot get the car started because it's -11F again, I don't want to be out of ibuprofen.
When Marty hurt his back years ago and had no income coming in for months, we relied on what we had stored in the pantry for quite a while. Being prepared didn't allow us to live like kings.
It did allow us to continue to provide the basic necessities for our family even in an emergency. One of the ways that people prepare is by putting together what's called a Bug Out Bag.

What is a bug out bag?
A Bug Out Bag is a bag of supplies that you take with you when you "bug out" or leave your home quickly due to an emergency. Imagine this scenario.
You receive notification that a tractor-trailer truck has overturned and a toxic chemical has spilled on your road. You need to leave your home immediately for an indefinite amount of time while they clean up the spill so you don't breathe the toxic fumes.
So, you grab your kids and head for the car but then you remember, you need "stuff". The kids need a change of clothes, extra diapers, and snacks.
You have to have your daughter's asthma inhaler or maybe an extra epi-pen or your husband's high blood pressure medicine.
How about the dog? Where did you put the extra dog food? Do you have extra?
Do you have cash on hand? Does the car have a full tank of gas? Where are you going and what are you going to do when you get there?
What's the best type of backpack to use?
Choose a durable, lightweight backpack that has a large center pocket with several smaller, zippered pockets for organization. Adjustable padded shoulder straps are ideal for comfort.

What items should be in a bug out bag?
A bug out pack is generally a backpack or bag that contains the basic essentials for your family. Depending on your level of preparedness training, where you live, and who the members of your family are, that may include a hunting knife, coloring books, and crayons, powdered infant formula, a dog leash, or a solar water purifier.
You should evaluate what your family might need if you were away from your home for a few days to a week. Ideally, each person should have their own backpack if they are old enough to carry one. Even a toddler can put a Dora backpack on with a few of her essentials.
What should be in a 3 day bug out bag?
So, these are the bug out bag necessities I would take.
Skin care
Sunscreen, moisturizer, chapstick, bug spray (eco-friendly of course). You don't want to be caught outside without these.
First aid supplies
First aid supplies and medication. Bandaids, first aid cream, sprained ankle wrap, prescriptions, inhalers, cough drops, ibuprofen, anti-bacterial gel, wet wipes, tweezers, etc. There are many ready-made first aid kits that will have the essentials already assembled.
Try to have at least a few days of prescription medication set aside for all medically necessary prescriptions. Make sure they are in bottles with official labels. Just save last month's bottle when you renew next time.
Clothes
Extra change of clothing appropriate to the current season. Do not forget things like hats, mittens, and scarves.
Remember a change of underwear, extra diapers, swaddling blankets, etc. We throw in two or three extra pairs of socks. No one likes wet socks.
Healthy shelf stable food
Snacks and food for the road. This is especially important if you have children or someone who is diabetic. Remember dietary concerns.
Larabars are great for those who are gluten-free or follow the Paleo diet. Snacks like dried fruits and nuts work well. Do not include chocolate if you plan on storing your bags anywhere it may get warm.
Consider adding beef jerky, individual packets of peanut butter, sunflower seeds, etc. Remember bottled water and refillable water bottles. If you have the need, make sure to toss in a plastic container of instant coffee. It's better than NO coffee.
Personal care
Personal care items. Toothbrush, toothpaste, bottled water, small-sized soaps, washcloth, dental floss, an extra case for braces or dentures, tissues, deodorant, etc.
Cash
Plastic is great if there is electricity but if the store cannot swipe your card, you are out of luck. Many people don't think about adding this to their bug out bag necessities list.
Extras to consider
Remember that a toddler bug out bag will look different than a senior citizen go pack. Be prepared for what you need for your life situation. Your bug out bag necessities will vary depending on who you are and where you're going.
Entertainment
The last thing I want to have to deal with is being stuck in a motel room with no power and two less than happy children.
Make sure you add in things to entertain the kids so they aren't bored just in case the TV isn't working or you have to be somewhere without a TV.
Depending on the age of your child this could include stuffed animals, puzzles, crayons, paper, blocks, a handheld game system (with a game and extra batteries), chargers for phones/game systems, word search, a deck of cards, etc.
Pet supplies
If you have a pet, make sure they have a carrier, leash, food, treats, collapsible water dish, and extra water. Don't forget their medication when making a list of their bug out bag necessities.

Ultimate bug out bag list
This will probably work for the average family who is going to the local motel or grandma's house. However, if you plan on heading out into the woods, a state park, or spending time on the road, there are a few other things you should consider adding.
A light source. Flashlight with extra batteries, matches, waterproof matches, a lantern with extra batteries, solar/windup flashlight, etc.
Shelter and warmth. Tent, tarp, waterproof poncho, sleeping bag, solar blankets.
Water purifier. There are some great small, solar activated water purifiers that will help you be certain water from rivers and lakes is safe to drink.
Basic tools and supplies. Axe, knife, knife sharpener, wire cutters, fishing hook/line, duct tape, plastic bags, spoon/fork, metal plate/bowl, a multi-purpose tool like a Swiss Army knife.
If it fits with your belief system, a gun, ammo, bow, and extra arrows may be handy to have.
Finally, now that you have all your Bug Out Bag necessities, place all the bags near the back door or another convenient spot in case of emergency. Make sure that everyone in your family knows to grab his or her bag and where it is located in case of an emergency.
So, do you have a bug out bag? What do you store in yours?
Related Reading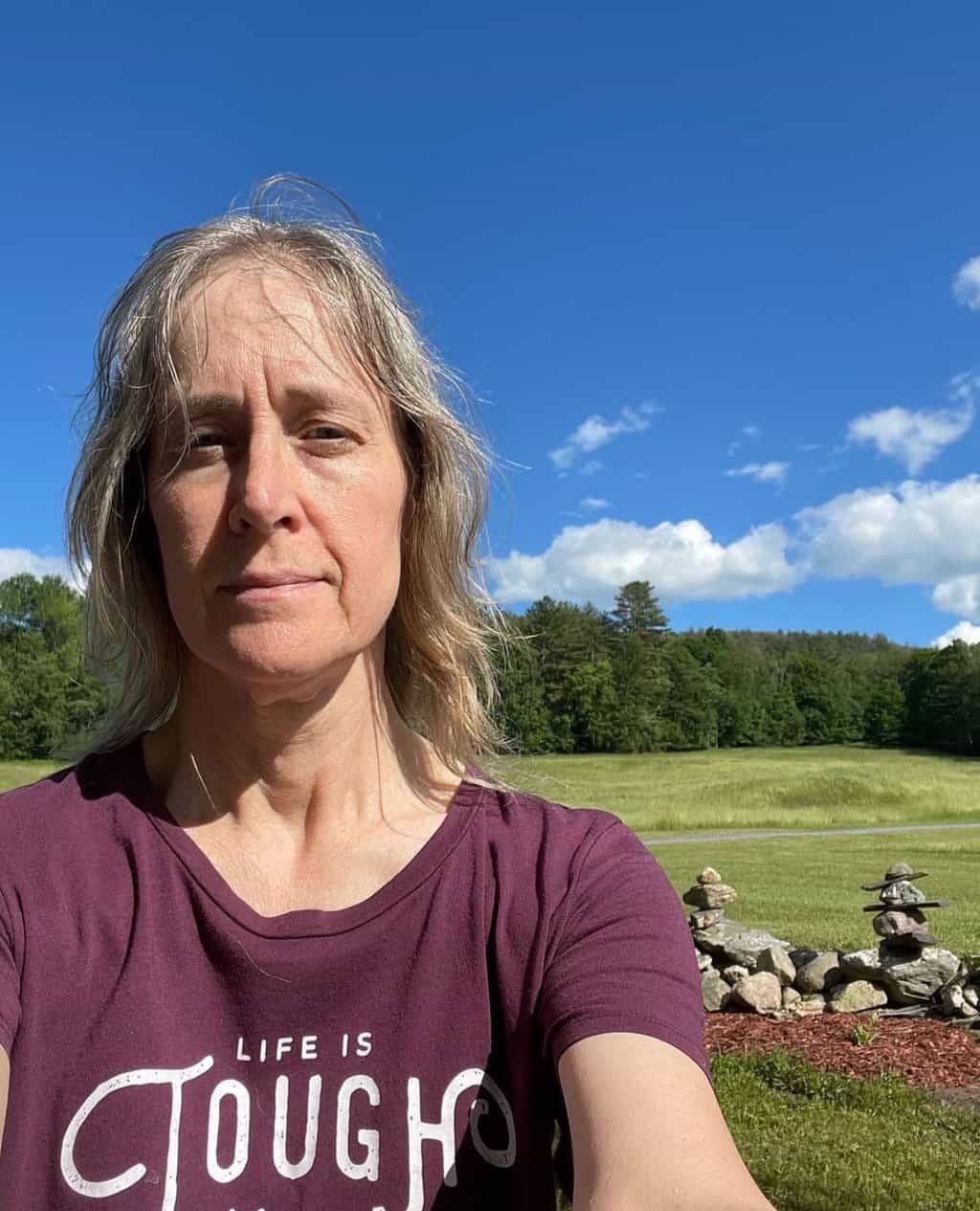 Ellen is a busy mom of a 24-year-old son and 29-year-old daughter. She owns six blogs and is addicted to social media. She believes that it doesn't have to be difficult to lead a healthy life. She shares simple healthy living tips to show busy women how to lead fulfilling lives. If you'd like to work together, email info@confessionsofanover-workedmom.com to chat.