Last Updated on August 14, 2020 by Ellen Christian
If you're looking for the best lubricant for menopause dryness, you may feel frustrated at dealing with just one more menopause symptom. Menopause definitely does bring with it many changes for our bodies and minds. Thankfully, there are options that may help. This is a sponsored post for SheSpeaks/Membrasin®.
Posts may be sponsored. This post contains affiliate links, which means I will make a commission at no extra cost to you should you click through and make a purchase. As an Amazon Associate I earn from qualifying purchases.
Best Lubricant for Menopause
So, what is the best lubricant for menopause? And, why do you need one to begin with? As we age, our bodies change. And, one of the biggest changes is the amount of estrogen it produces.
Estrogen is important for female sexual and reproductive health. And, it naturally declines as a woman ages. Menopause is triggered by the decline in estrogen production that happens when your ovaries stop releasing an egg each month.
Of course, there are many reasons why a woman may experience vaginal dryness, not just menopause. Menopause is just one of them. Other causes of vaginal dryness include birth control and other medications, childbirth, and breastfeeding. Did you know that vaginal dryness affects nearly 40 million women in the United States? 18% of women ages 18-35 experience vaginal dryness.
Vaginal dryness is about more than intimacy
If you're wondering about the best lubricant for menopause dryness, it's not just about intimacy. Dryness certainly does impact intimacy. And, it can cause itchiness and discomfort during exercise or even simple physical activity like gardening or playing with your grandchildren.
That's one of the reasons that I wanted to try Membrasin®, a supplement for feminine dryness. I'm an active woman. And, as the weather starts to get nicer, I want to be outside walking, working in the garden, or just enjoying the nicer weather. I've tried other products in the past, but they really only addressed discomfort due to intimacy. It took a few weeks to notice a change, but now I can tell the difference and it really helps.
Best Lubricant for Menopause Dryness that's a supplement
Membrasin® Vitality Pearls with SBA24 is the only clinically proven vaginal moisture supplement. You take it daily by mouth so that it can work through the bloodstream from the inside out. It works to help restore your body's natural lubrication as feminine mucous membranes are nourished.
It helps relieve vaginal burning and itching. And, it regenerates and increases the integrity of the vaginal lining. Plus, it works naturally in your body to help improve vaginal dryness rather than simply providing lubrication during intimacy. Best of all, it's estrogen-free.
So, how does it work? Put simply, Membrasin® nourishes the mucous membranes that line your vaginal wall. So, once these membranes are properly nourished, they can produce natural moisture. Membrasin® works from the inside, to address the problem. That's one of the reasons I think this is the best lubricant for menopause.
You simply take two Vitality Pearls by mouth every day. It's easiest to take with a meal so I take it with breakfast to start the day. This helps your body absorb the active ingredients. Then, it works its way into your bloodstream and continues the journey to your mucous membranes. You typically see results in 2-4 weeks. But, it can take up to 90 days.
The Vitality Pearls contain SBA24® (sea buckthorn fruit and seed oils), rosemary, and sunflower oil along with other ingredients.
Topical lubricant for menopause dryness
Of course, Membrasin® includes an Intimate Moisture Cream with SBA24®. It is for topical application to the external feminine intimate skin. So, if you need the best lubricant for menopause that will help with vulvar dryness, Membrasin® is a perfect choice.
It is a hormone-free cream that nurtures the vaginal mucosa and helps alleviate symptoms due to dryness. The triple emulsion formula is one of the reasons this is the best lubricant for menopause. It strengthens and protects the mucosa and skin. This provides for optimal hydration and maintains normal pH balance which is important for overall vaginal health.
The cream contains several beneficial ingredients including SBA24® (sea buckthorn fruit and seed oils), sunflower seed oil, and rosemary leaf extract.
Benefits of using Membrasin®
Finally, here are just a few reasons I consider Membrasin® to be the best lubricant for menopause.
Membrasin® is 100% natural. And, it's clinically proven to help restore moisture.
It contains no hormones, fragrances, or colorants.
It's non-GMO, 100% plant-based, gluten-free, soy-free, and cruelty-free.
It's American owned and operated.
Learn more about Membrasin today.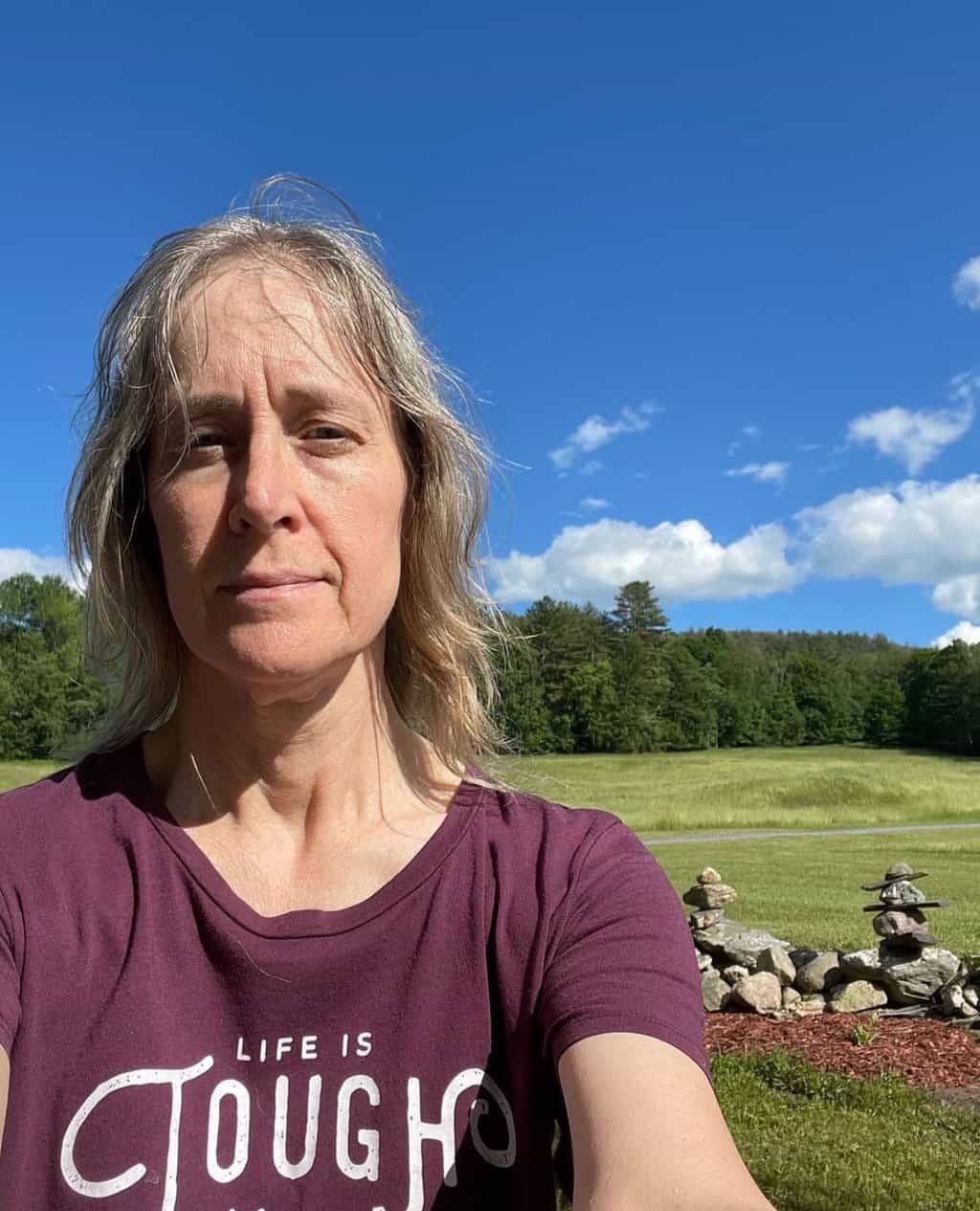 Ellen is a busy mom of a 24-year-old son and 29-year-old daughter. She owns six blogs and is addicted to social media. She believes that it doesn't have to be difficult to lead a healthy life. She shares simple healthy living tips to show busy women how to lead fulfilling lives. If you'd like to work together, email info@confessionsofanover-workedmom.com to chat.