Last Updated on May 3, 2020 by Ellen Christian
Have you ever thought about alternative food sources? Like you, when I grocery shop I am very aware of the prices I'm paying. Some weeks it seems like all the prices have gone up and with my wages going down or at the best staying the same, that concerns me. That means I need to be more creative in my food shopping strategies.
Posts may be sponsored. This post contains affiliate links, which means I will make a commission at no extra cost to you should you click through and make a purchase. As an Amazon Associate I earn from qualifying purchases.
Alternative Food Sources
I do coupon but with the kids being gluten intolerant and our desire to eat organic/healthy foods, I find very few coupons available that I want to use. They do exist especially if you use some of the coupon or rebate apps that exist. But, they definitely are harder to find. Here are a few alternative food sources I check out when food costs rise.
What is an alternative food source?
Different people define alternative food sources differently. Some consider them to be insects, non-meat and non-dairy alternatives or other foods that are prepared in ways that are less traditional. My problem with this definition is that these types of alternative food sources are often much more expensive than traditional food sources. And, if money is tight already, it's not going to be possible to choose those items.
What are the main sources of food?
For most people, the main sources of food are foods that come from the grocery store or farmer's market. Depending on your lifestyle, it can also include food that you buy at a restaurant, corner store or gas station. It's what everyone thinks of when they hear the word food.
What can I replace meat with?
Meat is by far one of the most expensive items on our grocery list. We generally only eat meat-based meals a few times a week for this reason. Instead, we replace the meat in our meals with beans, mushrooms, and lentils. You can also substitute soy, tofu or tempeh. But, since my husband is not a fan, we generally don't eat those. There aren't a lot of alternative food sources for meat that are free unless you go hunting or fishing.
Have you thought about growing morel mushrooms?
So, you can replace the meat in your budget with one of the more affordable options. And, you can purchase other items as inexpensively as you can at the store. But, if you're hoping to drop your grocery budget, even more, check out a few of the ideas below.
Foraging
Wildcrafting or foraging helps us a lot. Yes, that means we eat weeds. Dandelion greens help round out a salad or make a passable alternative to steamed spinach greens. Wild leeks work just as well as onions in our quiche. I'd recommend that you invest in a wildcrafting course or book for your specific area. Why not try my dandelion greens recipe. This is one of the alternative food sources that take a little bit of knowledge to get started with. Learn more about foraging and preparedness. My Ramp Pesto Recipe is easy and delicious.
Gardening
Enough said. I garden religiously and grow vegetables, fruits, and herbs every year. This helps us TONS on our grocery bill. Even if all you can afford is a small pot of cherry tomatoes, I highly recommend that you start some sort of garden. Besides the seeds and a little bit of labor, these types of alternative foods sources are free.
Free Food
I'm sure they have this in other areas besides ours. Local businesses give seconds of their products to our local, privately run food shelf. The food shelf organizes giveaways each week. There are no tax dollars at work here. It's just people & businesses. Businesses get a write off on their taxes for donating to a charity. People also donate clothes, books, magazines, and miscellaneous stuff they no longer want. By volunteering your time at the food shelf, workers are thanked with a bag of groceries. It's one of our favorite alternative food sources.
Bartering
Bartering is always fun to do when you can. Maybe you have a ton of zucchini from your garden and your neighbor didn't plant any but has lots of eggs or an extra pie they baked. Swap with them. I swap different types of jellies all the time with friends and family. I always have tons of rhubarb ginger jam left to trade at the end of the season. Think about who you know that may have alternative food sources that are different from yours.
Pick Your Own
Picking your own is fun with the kids if you have sources in the area. We've gone blueberry, strawberry, apple picking, and even potato picking before! Prices are much cheaper than the grocery store and it's a fun time out with the kids or even better quiet time for me! Keep your eyes open for wild berries and fruits as well. We have a wild apple tree nearby that the owner allows us to forage from.
So, what are your favorite alternative food sources?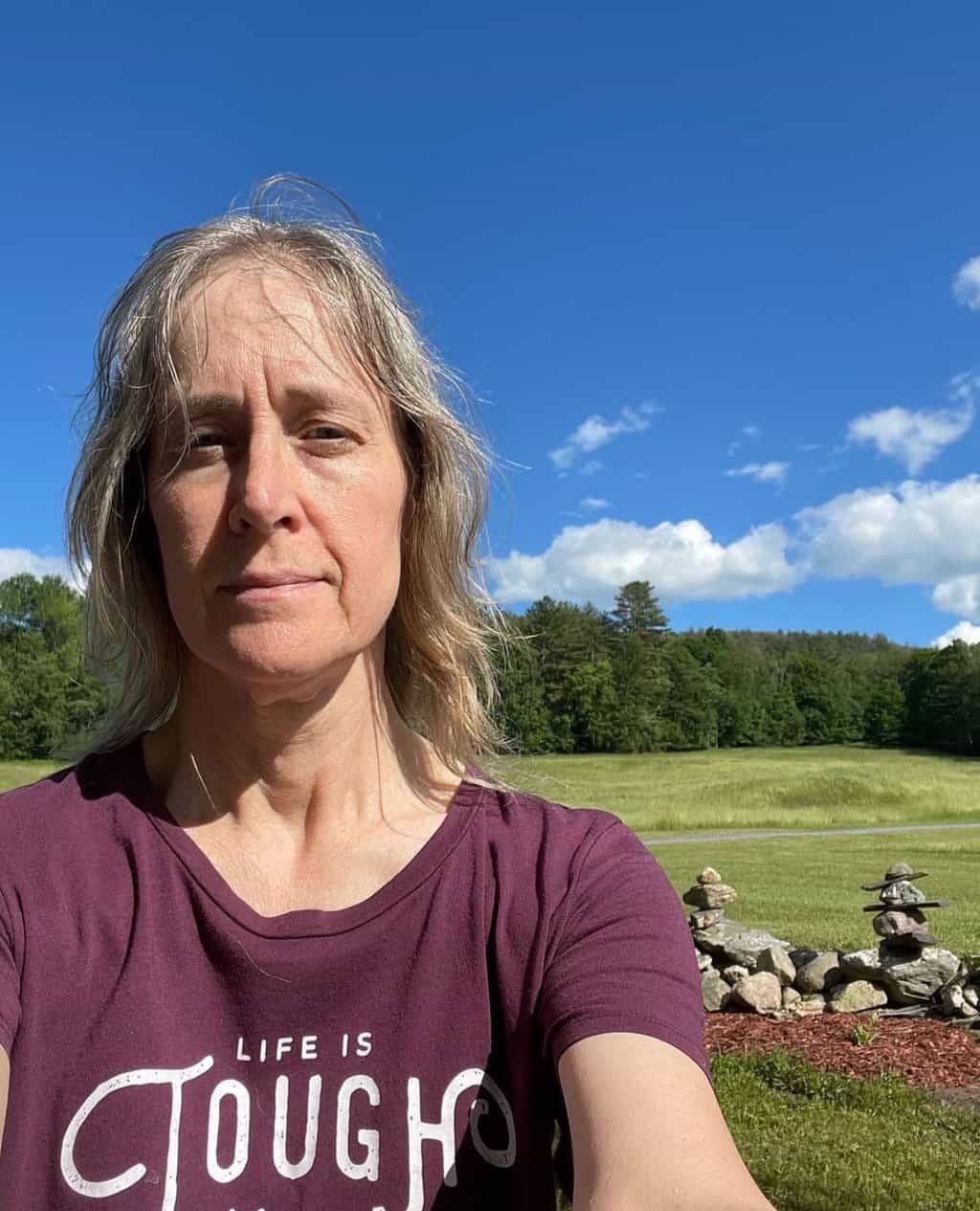 Ellen is a busy mom of a 24-year-old son and 29-year-old daughter. She owns six blogs and is addicted to social media. She believes that it doesn't have to be difficult to lead a healthy life. She shares simple healthy living tips to show busy women how to lead fulfilling lives. If you'd like to work together, email info@confessionsofanover-workedmom.com to chat.