Last Updated on July 15, 2021 by Ellen Christian
Wondering about the best air purifier for VOCs in your home? Learn more about removing VOCs from indoor air in your house.
Posts may be sponsored. This post contains affiliate links, which means I will make a commission at no extra cost to you should you click through and make a purchase. As an Amazon Associate I earn from qualifying purchases.
Have you ever considered the airborne chemicals found in your home? Because we clean with eco-friendly cleaners, I had thought this wasn't an issue I had to deal with. I was surprised to learn that there are still quite a few airborne chemicals found in your home. They come from things like your furniture, floors, carpet, traffic, and even your beauty products
Best Air Purifier for VOCs
You can find many products in your home that give off VOCs (volatile organic compounds). How much you can smell them has nothing to do with how many are in your home.
Do cleaning products and disinfectants lead to a healthier home? Some families say yes. But, what many don't realize is that airborne chemicals from a range of household products—soaps, detergents, perfumes, cleaning supplies, and even building materials like paint and varnishes—can linger in the home.
You may also want to consider checking your dehumidifier and air conditioner to be sure that are efficiently removing odors and moisture that can build up over time.
What are VOCs?
These chemicals emitted as gasses from certain solids or liquids are known as volatile organic compounds (VOCs). In fact, there may be up to 300 different VOCs found in indoor air.
"Human exposure to VOCs occurs predominately through inhalation of contaminated air, particularly indoor air—and this exposure is often increased from the use of household cleaning and personal care products. Newer homes designed to be more energy-efficient often exacerbate this issue by restricting airflow with outside air and trapping airborne chemicals indoors," said Dr. Ted Myatt, ScD. "Many household VOCs have known toxicities and can be associated with headaches and irritation of the eye, nose, and throat."
List of VOCs
Here is the complete list for you so you can learn more:
Formaldehyde – Released by various off-gassing sources such as wood-based building materials including particleboard, fiberboard, floor lacquers, and certain molded plastics as well as some latex paints, varnishes, wallpapers, cardboard, and paper products.
Terpenes (pinene and limonene) – Released by consumer products with a fragrance such as cleaning products, laundry detergents, fabric softeners, hand sanitizers, personal care products, baby shampoo, and soaps.
Ethanol – Released by household cleaning agents such as glass cleaners, dishwashing and laundry detergent, disinfectants, fabric softeners, and deodorizers.
Dichlorobenzene – Released by deodorizers and mothballs. Like terpenes, Dichlorobenzene is rarely found in outdoor air samples, indicating the source is predominantly from indoor consumer goods.
Benzene – Released by gasoline combustion and some paints. Indoor levels can be impacted by an attached garage and outdoor sources such as traffic, coal-fired power plants and other industrial sources. The EPA has classified benzene as a known human carcinogen.
Toluene – Released by paints or gasoline solvents. Indoor levels are associated with attached garages and emissions from idling vehicles.
Acetone – Released from nail polish remover, oil paint, furniture polish, wallpaper, and carpet glues.
Carbon disulfide – Released by chlorinated tap water for drinking, washing dishes, clothing, or showering. The use of chlorinated water and bleach-containing products also result in increased levels of chloroform.
Butanal – Released by tobacco smoking and other indoor combustion sources such as cooking stoves, candle burning, and barbecues using charcoal or wood.
Xylene – Released by vehicles, either traffic emissions or vehicles idling in an attached garage or nearby.

How do you remove VOCs from the air?
The best air purifier for VOCs is one that contains a HEPA filter with activated carbon. You can shop air purifiers here to find one for your home.
Increase ventilation
Use an air purifier with a HEPA filter and activated carbon
Be careful with the products you use in your home.
Use a carbon furnace or air conditioner filter.
In addition to reducing the number of chemicals we use in our home, another way to reduce VOCs is to use an air purifier. Many feature carbon pre-filters that help to reduce odors and absorb VOCs. I can also trap larger particles such as dust, lint, fibers, and pet fur through a HEPA filtration process.
Some have a sensor that detects VOCs, alerts the homeowner, and auto-adjust to cleaning needs based on VOC levels detected in the room. This air purifier has an air quality sensor that may be helpful.
If the air purifier, furnace, or air conditioner you like doesn't include carbon filtration, you can easily add a carbon filter to remove VOCs.
Check out the selection of air purifiers on WOOT, an Amazon Company. Prime members receive free shipping!
Related reading
You may also enjoy these articles.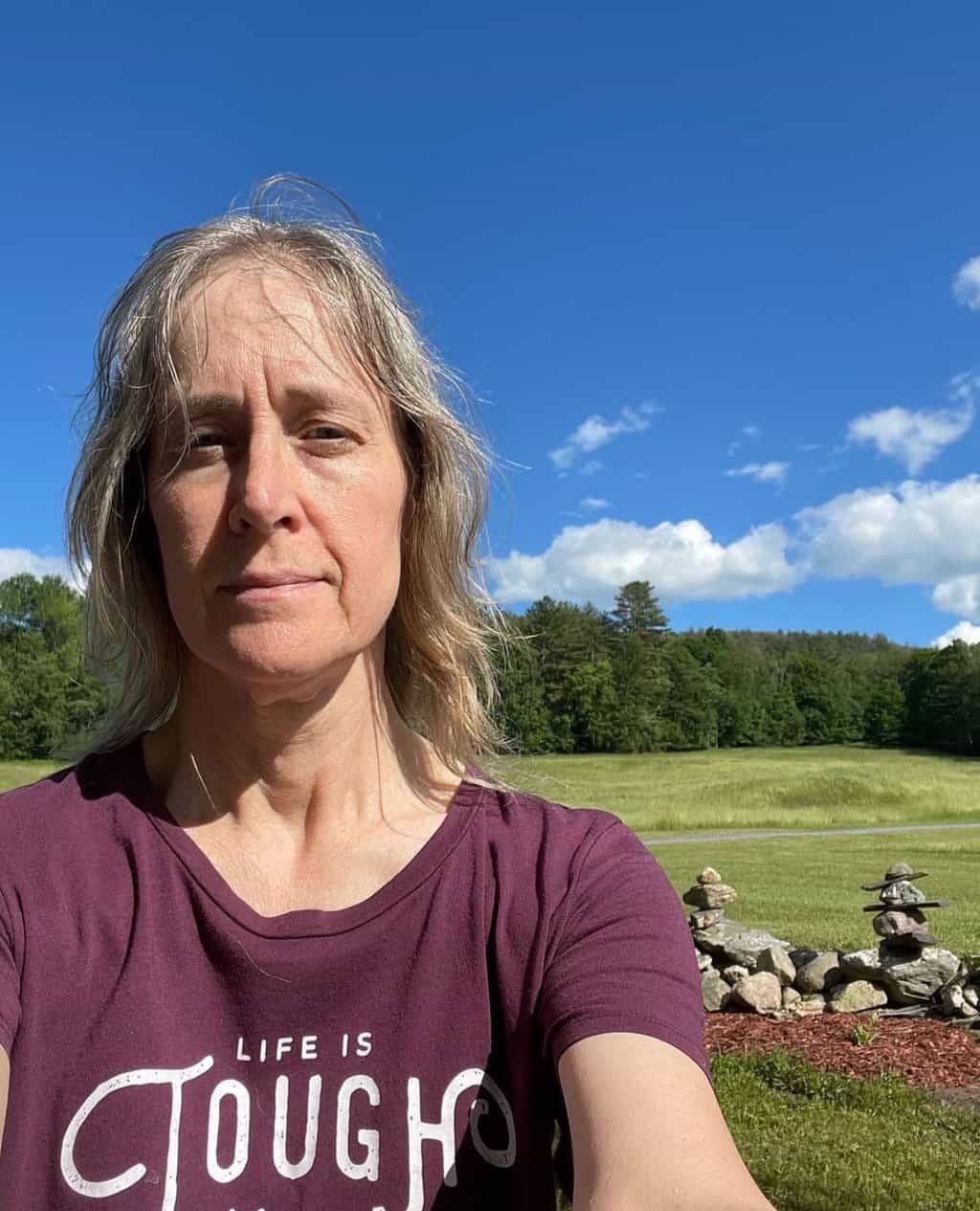 Ellen is a busy mom of a 24-year-old son and 29-year-old daughter. She owns six blogs and is addicted to social media. She believes that it doesn't have to be difficult to lead a healthy life. She shares simple healthy living tips to show busy women how to lead fulfilling lives. If you'd like to work together, email info@confessionsofanover-workedmom.com to chat.