Last Updated on November 23, 2023 by Ellen Christian
If you're looking for Erin Condren Life Planner examples, keep reading. Check out my thoughts on using the life organization planner.
Posts may be sponsored. This post contains affiliate links, which means I will make a commission at no extra cost to you should you click through and make a purchase. As an Amazon Associate I earn from qualifying purchases.
Tips for Using a Life Planner
Lately, I feel like I'm less organized than I'd like to be. Maybe it's because both kids graduate this year. Maybe it's because I'm getting busier with my blogs. Or, maybe I'm just not quite as organized as I used to be. Either way, I've started using an Erin Condren Life Planner to stay on top of things. If you choose to purchase one of these life planners, please do so through my referral links below.
I chose an Erin Condren Life Planner because of the versatility it offered. It has each day broken down into morning, day and evening. That means I have a lot of room to write. I was using a desk calendar and I found I was trying to put too much in the little squares and that it was too jumbled to be useful. The Erin Condren Life Planner (ECLP) also has lots of extra room to use for whatever I want.
How to use a life organization planner
I find it very helpful to mark important days like holidays and birthdays in the large monthly calendar at the beginning of each month. This means that I can make any cards that need to be made for the month or keep my eyes open for a gift as I'm shopping throughout the month. If I only wrote these dates on the weekly planner portion, I wouldn't see the note until I turned to that week. After the cards are made, just slide them in between the pages for the week they belong to & when you turn the page, you can stamp the card and send it out.
Choose a durable planner
Pick a planner that's durable. When I go out, I slip my planner in my bag in case I need to add appointments while I'm out. It's really important that you pick a planner that will stand up to wear. I love how durable the ECLP is and the cover comes on and off in case you want to change up the design.
Large squares for notes
Make sure there is room for notes and planning. At the back of the ECLP, there are about 25 pages where you can make notes, doodle and brainstorm. I love this because I always have somewhere to jot down ideas or important information.
How to use stickers in planners
Get all the stickers! OK maybe not all the stickers but do get some. I have loved stickers since I was a child and my ECLP gives me an excuse to use them again. I use stickers to decorate my ECLP and to accent things I want to do. So, for example, I have a flower sticker next to "Water plants" as a reminder that I need to water the plants.
You can use your standard stickers from Hallmark or the dollar stores or you can check out etsy and buy some custom made. I ordered a monthly pack from Pink Elephant Planning that has holidays, to do lists, sudoku and other matching accents each month. There are some basic stickers in the back of the ECLP to mark birthdays, hair cuts, appointments, etc.
Motivational planner
Use your life planner for motivation. I added a section for my FlyLady information including the Daily Missions, Zone and a place to keep track of my morning/evening routines. I also added a section to mark off how much water I'm drinking since I struggle with that.
Consider color coding. I haven't been doing this because the kids are older and don't really have a lot of after school activities I need to keep track of. However, if your kids are younger and you find you are juggling tennis, dance, football and drama club for multiple kids, pick up a package of colored pens and start color coding.
Easy access
Put your planner where you will see it every day and refer to it regularly. Having a nicely decorated and organized planner is one thing. Actually using it is another. Mine sits on my desk right in front of my computer monitor.
Consolidate your other lists. Using a life planner like the ECLP is perfect because it has so much room. There is room on the bottom of each week for lists, meal plans, exercise, to do lists, thoughts, inspiration, etc. There is also a snap in meal planner that you can use. One side has room for you to make your meal plan. The other side has room for you to make your grocery list. There is no need to keep track of 5 different lists or notepads. Everything is exactly where you want it.
Organize your paperwork
Buy Coil Clips for important paperwork. You can purchase coil clips from Erin Condren to keep track of important papers. Maybe you want to hold onto the business card for the mechanic until your car is repaired. Maybe you want the birthday invitation until after the party. Just clip it to the coil on the appropriate week. You can also use it to clip motivational sayings to your planner coil.
Have fun with this. Part of the reason I wanted an ECLP versus an off the shelf planner was so that I could have fun with it and use it as a creative outlet. I love Hello Kitty so I have stickers that show that. I love Toki Doki and have added a Toki Doki Cactus Pup charm to the coil of my planner.
I'm loving all the personalized products and organizational accessories I've found at Erincondren.com! Check it out for yourself and you'll receive $10 off your first purchase!
Do you use a life planner to stay on track? Do you have any tips to share?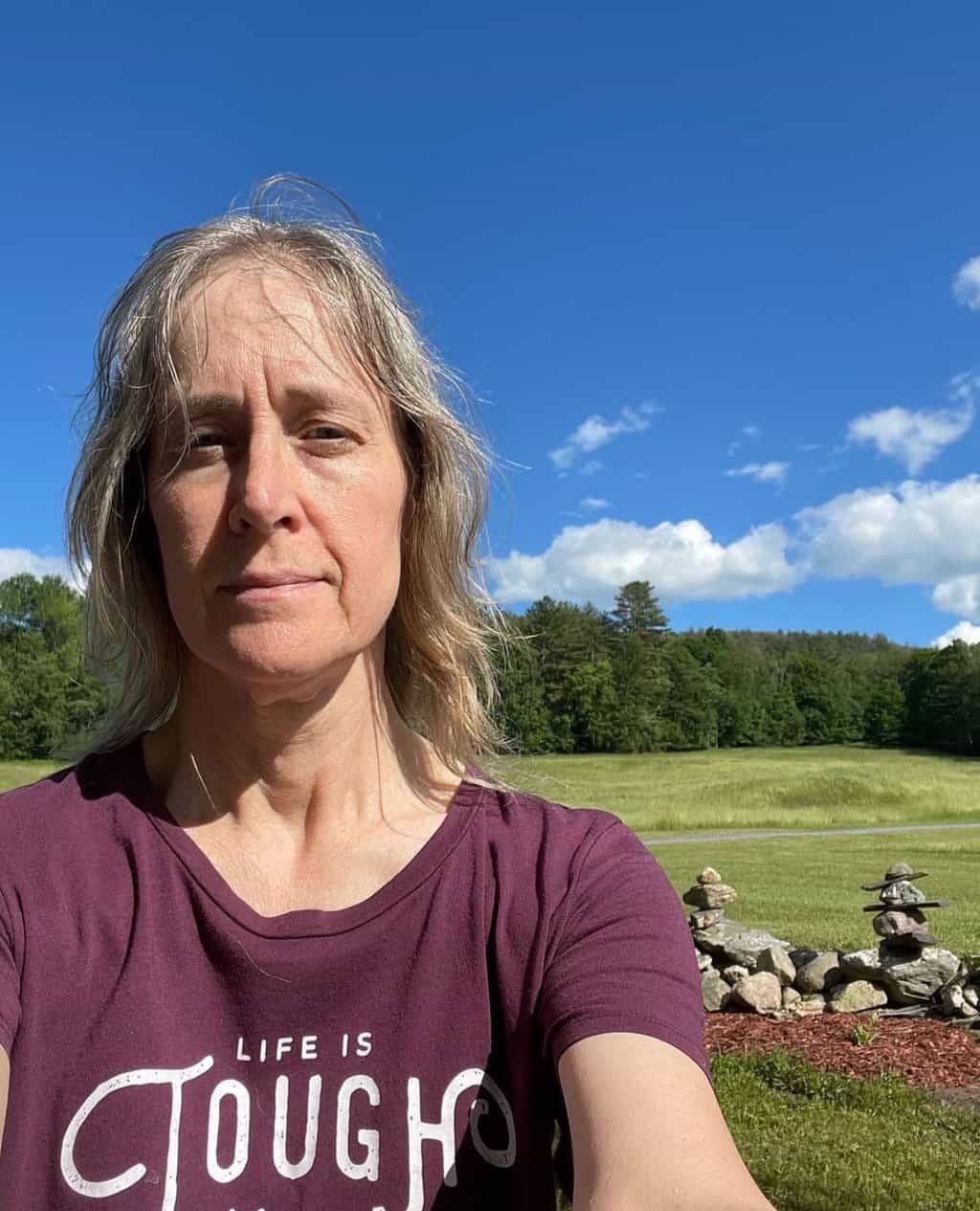 Ellen is a busy mom of a 24-year-old son and 29-year-old daughter. She owns six blogs and is addicted to social media. She believes that it doesn't have to be difficult to lead a healthy life. She shares simple healthy living tips to show busy women how to lead fulfilling lives. If you'd like to work together, email info@confessionsofanover-workedmom.com to chat.