Last Updated on July 3, 2021 by Ellen Christian
Staying healthy as you age doesn't have to mean restrictive diets and marathons. There are simple ways to stay active that almost anyone can do this summer. My Mom has been struggling with a few health problems, and she's been trying to find simple ways to stay active that she can manage. She's in her 70s now, and her doctor recommended that she try to be more active. Fitness isn't something she's ever focused on so she needs to start out with baby steps, I'm trying to help her with ideas.
Posts may be sponsored. This post contains affiliate links, which means I will make a commission at no extra cost to you should you click through and make a purchase. As an Amazon Associate I earn from qualifying purchases.
5 Simple Ways to Stay Active This Summer
My Mom isn't one to enjoy riding an exercise bike, doing yoga or following exercise tapes. When her doctor recommended she try to get more active, those are the first things that she thought of. Since I know she doesn't enjoy those things, I made a few suggestions that I thought might work better for her.
Gardening – Working in the garden can be an excellent way to get more active. There is bending when you pull weeds or plant a new flower. There is stretching when you pick the tomatoes or snip off the herbs. Since their garden is back a bit from the house, she has a short walk to get there and back again. If she adds the weeds or clippings to the compost pile, that's another short walk. Plus, getting outside in the sun gives your body much-needed Vitamin D.
Walking with friends – Several of my Mom's friends walk in the early evening after supper. I've suggested that she join them. These are short walks that she can easily handle and by walking after supper, the temperatures will be cooler than if she walks when the sun is at its strongest. It would be great if I could get both my Mom and Dad to walk together. Getting active with friends is a great way to improve mental health.
Senior sports activities – Our local senior center has water aerobics classes that are designed to be done by people with joint problems because water helps take weight off your joints. When I checked, I noticed there is even a Tai Chi class you can sign up for along with some simple weight training classes that are done seated with hand weights. Weight training is often recommended for women to counter the effects of osteoporosis. I'm going to look into the Tai Chi and see if she'll attend with me. I need to work on upper body strength and flexibility. An AARP survey of adults aged 50 and older found that strength training was the most popular exercise activity (31%).
Volunteering activities – Our local library is always in need of volunteers to return books to the shelves. This provides simple walking and stretching opportunities. A few weeks ago, my mom helped her senior center with a bake sale that let her stretch and reach as she handed out snacks and a bit of walking as they cleaned up afterward. It always makes me feel better about myself when I can give back to others.
Use nutrition. Incorporating Ensure Enlive into your diet is another way to prevent muscle loss as you age and stay active this summer. This is an easy way to use nutrition to get the strength and energy you need as you age.
There are a lot of simple ways to stay active this summer no matter what your age or fitness level. My husband is disabled and enjoys feeding the birds. Each morning, he walks out to our feeders and fills them up with bird seed. He also lets the ducks and chickens out each morning and fills their bucket with fresh water. These simple activities help him stay active. Learn more about how to recover from a health setback in my last post.
Ensure Enlive helps adults 50+ rebuild muscles so they can participate in the summer activities they love. Whether it's playing tennis, swimming, gardening, vacationing or spending more time with the grandkids, Ensure Enlive helps rebuild muscle to provide strength and energy to keep doing the activities you love. Visit the Ensure Enlive site for more information.
I appreciate that I can get protein, Vitamin D, calcium, Omega-3 ALA, antioxidants and prebiotic fiber in one shake. When I'm short on time, it's easy to bring a shake along with me. There is no measuring, mess or mixing necessary.
Ensure Enlive, a new nutrition drink that was designed based on science, helps adults 50+ get the key nutrients their body needs to help rebuild strngth and energy for the healthiest life possible. Ensure Enlive contains the right amount of nutrients you need in a convenient bottle, and when combined with a healthy diet, allows you to stay strong and nourished even when you're on the go this summer.
Abbott partnered with influencers such as me for its Ensure Program. As part of this program, I received compensation for my time. The opinions and thoughts in this piece are my own. Abbott/Ensure believes that consumers and influencers are free to form their own opinions and share them in their own words. Abbott/Ensure policies align with WOMMA Ethics Code, Federal Trade Commission (FTC) guidelines and social media engagement recommendations.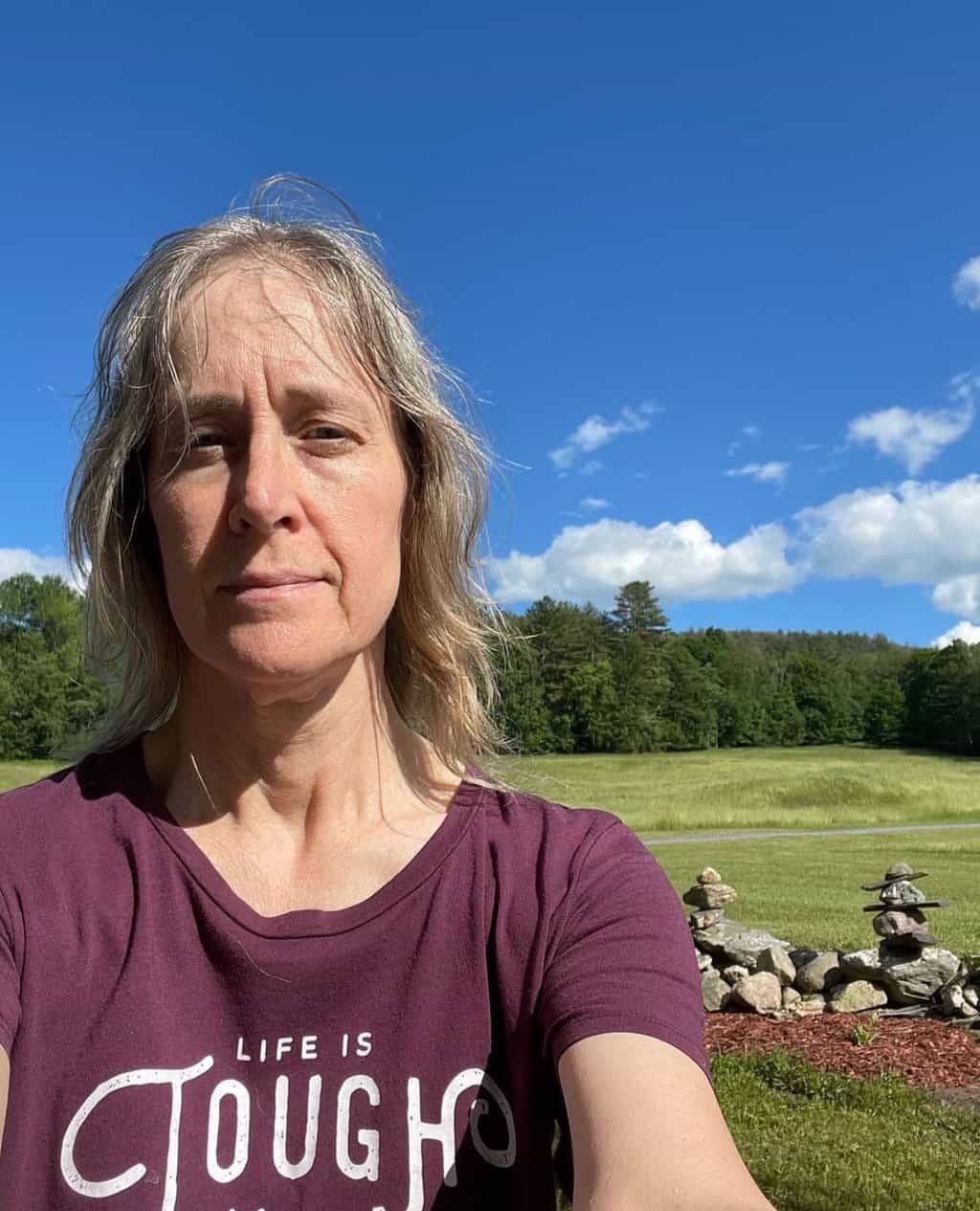 Ellen is a busy mom of a 24-year-old son and 29-year-old daughter. She owns six blogs and is addicted to social media. She believes that it doesn't have to be difficult to lead a healthy life. She shares simple healthy living tips to show busy women how to lead fulfilling lives. If you'd like to work together, email info@confessionsofanover-workedmom.com to chat.