Last Updated on August 24, 2020 by Ellen Christian
These self-care tips for busy women actually work! I know self-care is all the rage right now. It's a buzz word that we hear everywhere. And, there's a good reason that's true. It's important to take time for ourselves so that we cant continue to care for others around us. This post is sponsored by Babblebox.com.
Posts may be sponsored. This post contains affiliate links, which means I will make a commission at no extra cost to you should you click through and make a purchase. As an Amazon Associate I earn from qualifying purchases.
Self-Care Tips for Busy Women
You know that things, like managing stress and watching your weight, are important. But, for many women, these are the two biggest stumbling blocks when it comes to self-care. It's easy to say they're important, but it's much harder to prioritize them. So, these self-care tips for busy women will allow you to make small changes at a pace you're comfortable with.
Self-care beauty tips
It's hard to feel good about yourself when you don't look good. One of the most important self-care tips for women that I can share is to take care of your skin. As we age, our skin stops producing collagen. That can leave our skin looking dull. Your skin becomes thinner and less firm. One of the reasons that women skip their beauty routine is a lack of time. I don't have time for a multi-step beauty routine. But, I have time to cleanse my skin, spray on a refreshing rosewater tonic, and follow with a toner to leave my skin with a healthy glow.
Heritage Store offers a Rosewater and Rosewater Toner that is perfect for my simple beauty routine. The Rosewater is made with two natural ingredients (rose hydro essential oil and water). The delicate floral scent is a great mood boost. It's the final step in my beauty routine. And, I love the way it smells. Find out more today.
Self-care tips for mental health
Stress can be a huge drain both physically and mentally. It's important to step back and take time for yourself when you feel overwhelmed. Sometimes, that means a good for you snack like a Hemp Yeah Wellness Bar. They come in delicious flavors like Dark Chocolate Almond Sea Salt, Dark Chocolate Cacao, and Coconut Cashew Dark Chocolate.
Or, you might want to try the Broad Spectrum Peppermint Flavored Hemp Extract from Manitoba Harvest. It promotes balance, resilience, and wellness. And, it has 10 mg of CBD which some people find helps them relax. You can add it to your coffee, a bottle of water, or just drop underneath your tongue.
Save 30% off your first order at shop.manitobaharvest.com Use promo code Babblebox30 on a single order up to $500. Valid through 11/15/19. At this time, Manitoba Harvest Broad Spectrum Hemp Extract products can only be purchased and shipped within the United States. Some state exclusions may apply. You can buy CBD oil and other hemp-based products here.
Self-care for women's health
One of the most important things you can do for yourself is to take care of your health. That means you need to take time for exercise and relaxation. The type of movement you add to your day is up to you. It may be a long walk or it might be your favorite yoga routine. Or, it may be a trip to the gym. Either way, exercise is one of the most important self-care tips I have to offer. Finally, when you exercise, make sure that you wear a supportive sports bra for comfort like The Ultimate Sports Bra from SHEFIT.
It's made for all shapes and sizes, cups A – I so it works for everyone regardless of size. The Ultimate is their highest impact bra that is engineered to provide maximum support. It's scientifically proven to offer 33% more support compared to leading brands. Also available is The Flex which is a High Impact Bra and The Real Support which is a Low Impact Bra. So, take advantage of this special offer: use code BABBLE10 to take 10% off (1-time use per customer). Find out more about their adjustable sports bra.
Relaxation and stress
When it comes to self-care tips and relaxation, the possibilities are endless. You can listen to a book on tape, tune into your favorite music, or listen to your favorite podcast. You might be the type that wants to go for a walk and listen to your favorite classical music. Or, you might prefer your favorite dance music as you dance alone in the living room. And, why not crank up your favorite slow song and treat yourself to a bubble bath with one of these bath bombs? Either way, for me, the key to relaxation is music.
For the best music, you need bone induction headphones like the Aeropex from Aftershokz. They use the brand new PremiumPitch 2.0+ and angled the transducers to ensure optimal placement on the cheekbones. This allows for more dynamic bass, higher volume, and less vibration. Plus, it lets you enjoy 8 hours of continuous music and calls on just one charge. And, it's waterproof so it's ideal to wear while you work out or in a steamy bath. Learn more and use code BOOTCAMP50 for $50 off all bundles on their website.
Remember to eat right
I know, at the end of a long day, it's a challenge to make a healthy meal. It's OK. Don't beat yourself up for not being a superwoman. On days I know I won't have the energy to make a home-cooked meal, I rely on a few favorite frozen meals from Healthy Choice. I love the flavors and variety. And, I love how easy they are to make. So, if you haven't tried their grain-free power bowls, I highly recommend them.
The Healthy Choice Grain Free Power Bowls Spicy Beef Teriyaki is braised all-natural beef with vegetables, served on top of riced cauliflower in a sweet and spicy teriyaki sauce. The Healthy Choice Grain Free Power Bowls Spicy Black Bean & Chicken is pulled all-natural chicken breast with black beans and vegetables, served on top of riced cauliflower with a spicy chili sauce topped with cotija cheese. Healthy Choice Grain Free Power Bowls are a reliable source of fiber and protein, providing 18 – 20 grams of protein and 5 -7 grams of fiber per bowl. Find out more and learn where you can buy them in your area.
Be proactive
As a busy woman, it's all too easy to put off doing things for my health that I know I need to do. But, in the end, it's important that we prioritize our own needs. That's why these self-care tips are so important. So, be sure that you take care of any health appointments. And, look into ways that you can give your body what it needs to be healthy whether that means losing weight, eating healthier, or finding out more about Eat For Your Genes from Geno Palate where you can learn how to eat based on your genes. I cannot wait to get my DNA Diet Plan results!
Understanding your genes and identifying the best way for you to eat helps you to make the healthiest choices for a strong and healthy body. By personalizing the foods you eat and your habits you'll have more energy, spend less time agonizing over which foods are right for you, and be more equipped to live a healthy lifestyle. Find out more and save $20 by using code CONFESSIONS.
I hope that a few of these self-care tips will inspire you to take more time for yourself. So, learn more about the options that I've mentioned. And, take advantage of the savings to get started on a healthier lifestyle.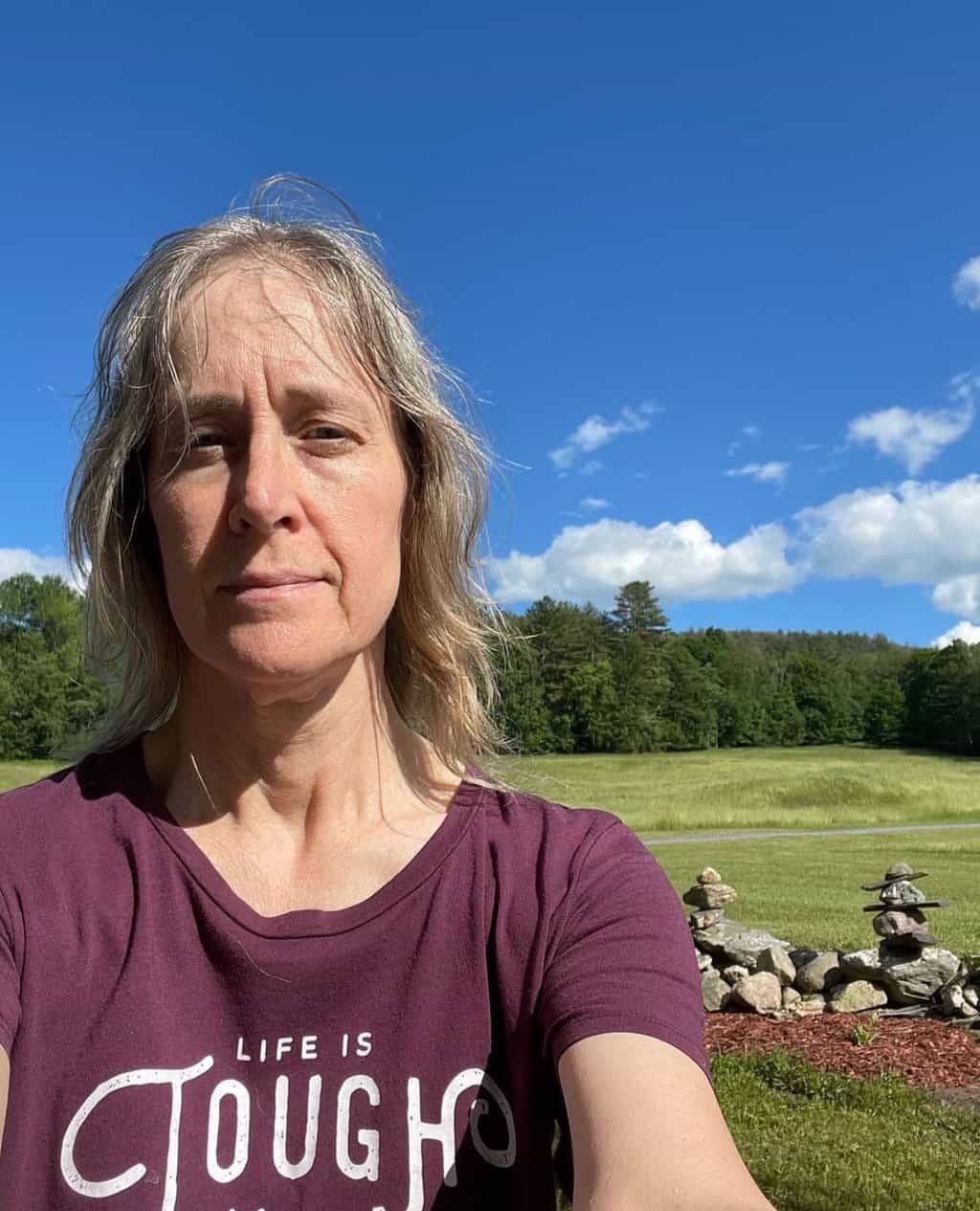 Ellen is a busy mom of a 24-year-old son and 29-year-old daughter. She owns six blogs and is addicted to social media. She believes that it doesn't have to be difficult to lead a healthy life. She shares simple healthy living tips to show busy women how to lead fulfilling lives. If you'd like to work together, email info@confessionsofanover-workedmom.com to chat.