Last Updated on August 24, 2020 by Ellen Christian
We've all been in emergency situations at one point or another. When I was eighteen, my parents lost electricity for over a week during Hurricane Gloria when I lived in Connecticut. At that point, it meant not only no electricity but no water since we had a pump for our well. You don't realize how much you depend on electricity until you've lost it. Living in Vermont, we regularly loose our electricity for hours and days during the winter. During the ice storm of 1998, power was out all the way from Northern New England up to Canada. People were without power for weeks. The flood in Vermont in 2011, left our basement flooded and many roads and bridges covered with water or washed out completely. What you can't see beyond the tree in this picture is that the road was washed out on the other side. Having gone through these things has made me very aware of emergency preparedness.
Posts may be sponsored. This post contains affiliate links, which means I will make a commission at no extra cost to you should you click through and make a purchase. As an Amazon Associate I earn from qualifying purchases.
Emergency Preparedness
Most people who have lived in rural areas for a while, take emergency preparedness into consideration. A bad snow or ice storm or a tree down over the road can leave you stuck at home for days. If you happen to have bare cupboards, no bottled water and no Tylenol when your child runs a fever, you're out of luck. There's nowhere close enough to walk to and no way to drive anywhere to get what you need. Here are a few things that we make sure to always have available as part of our emergency preparedness plan.
1. Food – Make sure to have shelf stable food in case you loose power. You do not want to have to rely on food in the refrigerator in case it spoils and if you cannot cook anything, you don't want to rely on food that must be cooked. Good suggestions are beef jerky, canned or dried fruit, instant powdered milk, peanut butter, canned tuna or chicken, and bottled water. We also keep on hand dehydrated foods and MRE's (meals ready to eat). They may not taste the best but they will fill you up and get you the nutrition you need make it through a few days. Check out this Emergency Preparedness New England Clam Chowder recipe I made from shelf stable foods. Don't forget extra pet food & cat litter.
2. Water – Not just bottled water to drink. If you have a well, you will want enough water to flush the toilet with no power. You will also want water for pets or water to wash hands or dishes. I keep wet wipes for sticky fingers to preserve the water as long as possible.
3. Lights – Singing kumbaya by candle light may sound like fun but candles don't offer all that much light and it's not safe to leave them in a room unattended or with small children. You will want to see where you're going at night with no power. We keep candles on hand just in case but we also have solar lanterns, flash lights, outdoor solar lights, and oil lamps. The kids have wind up lanterns in their room in case of power outages.
4. Medication – If you take any medication regularly, make sure to have some on hand. Do not let your prescription go to the very last day before you refill it. Leave at least several days worth on hand just in case if your insurance company will allow it. Make sure to keep extra things like Tylenol, Advil, cough medicine, bandages, first aid cream, Ace bandages, and a fully stocked emergency first aid kit. We also keep an emergency first aid kit in the car just in case we are caught away from home.
5. Heat – Losing power means our furnace doesn't run and in Vermont in the winter, that's not acceptable. Our temperatures drop way below zero and that's too cold to survive for long even with blankets. Make sure you have an alternate heat source that will work with no electricity. We have a wood stove in the living room that we heat with most times during the winter. Make sure you have adequate dry wood, matches, kindling, etc. to get the fire started and keep it going until the power comes back on.
6. Cooking source – Eating a meal or two cold isn't a big deal but if you're going to be without power for long, you'll want a way to cook. We have a gas kitchen stove and oven that can be used with no power. Many gas stoves require electricity for the oven to start. We also have a wood stove that we can use to cook on during colder weather. Since I don't want to fire up the wood stove in the summer, we also have a solar oven. If you're new to solar ovens, check out this solar oven video. You could also use a grill if the weather outside is nice enough to use it.

7. Personal supplies – Some things you just don't want to run out of ever. Make sure you have extra soap, toothpaste, feminine products and toilet paper on hand at all times.
8. Communication – If the power is out, chances are the land line phone is out. If the weather is bad enough, the cell towers may not work for your cell phone. Being stranded at home with no way to know what's going on or when the storm is due to stop is not fun. We have walkie talkies for short range. We can scout the perimeter of our property with one person at home to relay communication if we need to. We also have a weather radio that is wind up and a solar charger for several of our electrical devices. A battery operated radio works as well. Just make sure you have extra batteries.
9. Bleach – Bleach is a very multi purpose item. Not only can you use it to sterilize water you're not sure about, you can also use it to sterilize wounds. Buy plain bleach – not the scented kind.
10. Entertainment – Trust me. Being stuck in the house for days on ends with children who have no television or electronic devices to entertain themselves with is not a fun situation. Make sure you have boredom busters on hand appropriate to their ages – books, puzzles, crosswords, playing cards, art supplies, toys they haven't seen yet, etc.
Emergencies aren't fun but with proper planning they are something you can get through. Start stocking up slowly by picking up one or two items a week. It doesn't have to be expensive to be prepared if you do it in baby steps. There are a lot of other things I'd recommend you keep on hand depending on your situation… a weapon, tent, camping gear, bug out bag, hand tools, solar shower, etc. but the above list will at least get you started. What do you have on hand for emergency preparedness?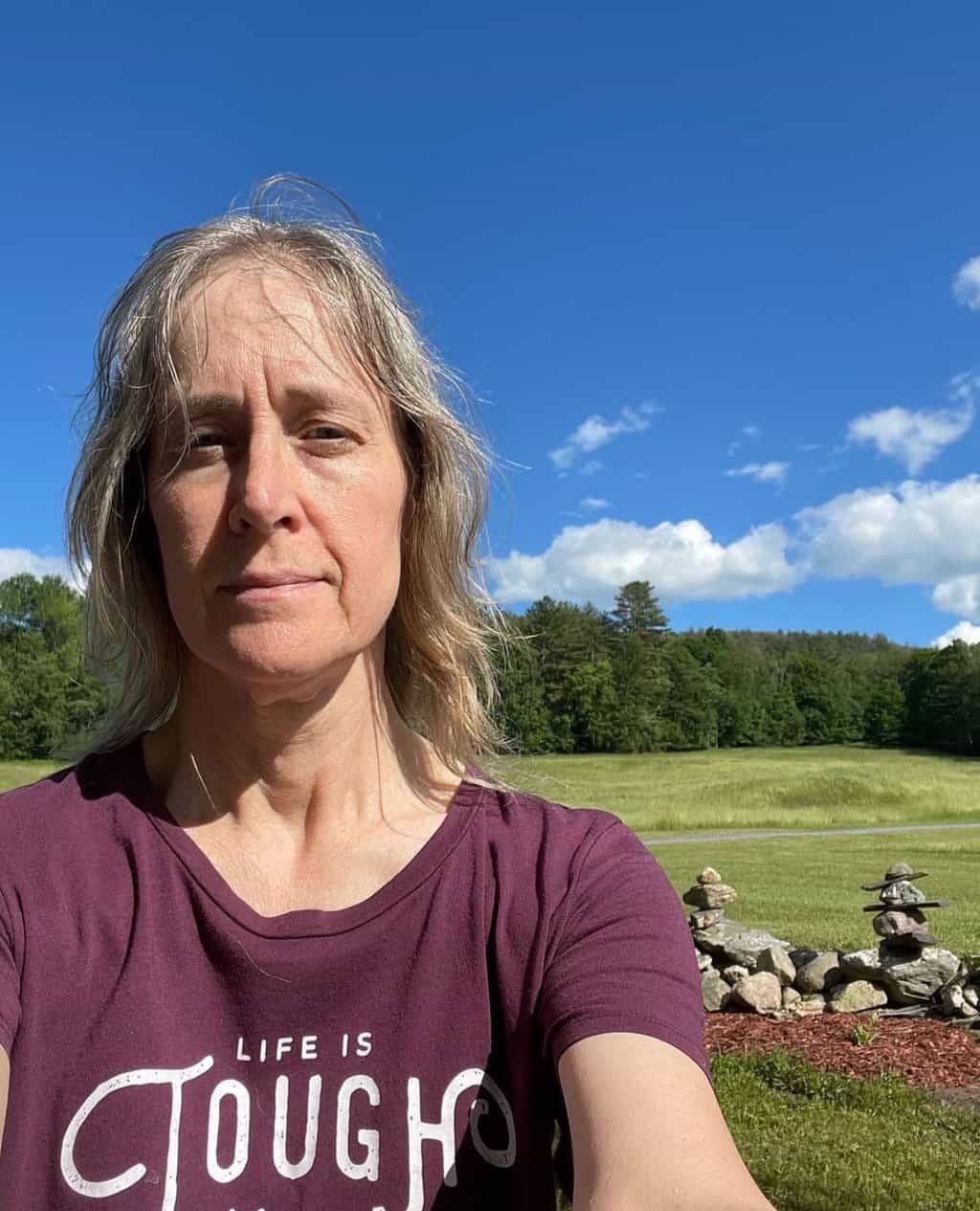 Ellen is a busy mom of a 24-year-old son and 29-year-old daughter. She owns six blogs and is addicted to social media. She believes that it doesn't have to be difficult to lead a healthy life. She shares simple healthy living tips to show busy women how to lead fulfilling lives. If you'd like to work together, email info@confessionsofanover-workedmom.com to chat.