Last Updated on January 30, 2023 by Ellen Christian
Are you looking for the best cookbook gifts? My Mom and I both love to cook and each year we enjoy adding a cookbook to our collection. Of course, we try to be mindful of the cookbooks we choose. We only want cookbooks we'll refer to regularly with recipes we are excited to try making. If you'll be shopping for someone who loves to cook this year, consider one of these cookbooks as a gift. \
Posts may be sponsored. This post contains affiliate links, which means I will make a commission at no extra cost to you should you click through and make a purchase. As an Amazon Associate I earn from qualifying purchases.
Sunday Suppers: Simple, Delicious Menus for Family Gatherings
Southern Living will help you revitalize the tradition of Sunday supper in this new book by award-winning author Cynthia Graubart.
Sunday supper doesn't have a set time. It can be formal, or it can be casual. It can take place after a lazy Sunday afternoon spent at the lake, it can be the delicious conclusion to your day after church, or after a game of touch football in the backyard. The key to supper is that it brings family and friends together over food that has been prepared with care and many times from cherished family recipes.
Organized in five distinct chapters, Sunday Suppers is designed to help you create delicious meals without too much muss and fuss. More than 50 easy-to-make main dishes are perfectly paired with appetizers or salads, sides, drinks, and desserts. Some of the delicious meals you'll find inside include Braised Short Ribs, served with Hot Bacon Potato Salad with Green Beans and finished with Mississippi Mud Cupcakes, or Fall Chicken Casserole with Fresh Herb Spoon Rolls, and Tart Cherry Crisp for dessert. You might want to try your hand at Tomato & Feta Shrimp, served alongside Herbs and Greens Salad, with Peach Melba Shortbread Bars for dessert.
With easy menu-planning ideas, cooking tricks, tips for stocking the pantry, and around-the-table inspiration for everything from decorating the table, you'll have all of the tools you need to host a proper Sunday supper. Buy it now.
InStyle Parties: The Complete Guide to Easy, Elegant Entertaining All Year Round
A completely revised and updated edition of the top-selling book from one of the leading beauty and fashion magazines, InStyle Parties is the must-have resource for anyone looking to host chic parties without stress or guesswork. The editors of InStyle offer their expert advice on hosting any type of celebration. Whether a baby shower, dinner gathering, or holiday affair, you'll discover how to transform your tabletop to fit the theme, get ideas for the perfect invitations, and learn the shortcuts of posh party prep.
Each chapter has a menu of recipes-including a signature cocktail-a timeline of what preparation to do when to make the day-of a breeze, and a party favor or activity to keep guests entertained. This elegant, full-color book is sure to inspire and help any hostess throw a stylish at-home party right down to the napkins! Buy it now.
Stock the Crock: 100 Must-Have Slow-Cooker Recipes, 200 Variations for Every Appetite
Stock the Crock brings together the expertise of America's most popular slow-cooker authority with a fresh collection of 100 essential, innovative, and easy-to-prepare recipes-each with variations allowing readers to customize the dish according to their dietary needs. You'll find beloved classics, as well as dishes you might be surprised can be done successfully in a slow cooker. (Hello, slow-cooker creme brulee!)
Whether you are looking to accommodate gluten-free, paleo, or vegetarian diets, or prefer slow-cooker meals perfectly sized for one or two people, this cookbook provides smart ideas, more than 100 recipe photos, and cooking hacks that will change the way you use your favorite fuss-free cooking appliance. Learn simple make-ahead tricks, convenient baking tips, and how to make two recipes at once using the same cooker, so you can simplify cooking and spend more time enjoying your family and friends around a wonderful, delicious meal. Buy it now.
Sunday Suppers: Simple, Delicious Menus for Family Gatherings
InStyle Parties: The Complete Guide to Easy, Elegant Entertaining All Year Round
Stock the Crock: 100 Must-Have Slow-Cooker Recipes, 200 Variations for Every Appetite

What Can I Bring?: Southern Food for Any Occasion Life Serves Up
It is usually the first question you ask after receiving an invitation to a gathering or event: "What Can I Bring?" Now you'll have the answer! Based on the popular monthly feature "What Can I Bring?" in Southern Living magazine, no matter what the occasion, you'll have the perfect dish. From housewarming party to garden party, a new baby, a wake, a wedding, christening or anything in between, Elizabeth delivers over 100 delicious recipes, including appetizers, mains, sandwiches, desserts and more, that are sure to please a crowd, no matter how big or small. Additionally, these are all dishes that can be prepared in advance and travel well.
But let's not forget the most important question: What can I bring to my own table? Whether you're looking for some new ideas for dinners to please a fractious family or want to make Sunday brunch a more special event, What Can I Bring? has you covered.
Recipes include Elizabeth's take on Sour Cream Coffee Cake (perfect for welcoming a new neighbor!), delicious salads – Chicken, Shrimp, and Pimiento (you won't go wrong at the church picnic), amazing sides, including Lemon Rice and Spoon Bread (perfect for rounding out the potluck table), and comfort food that no one will be able to say no to, including Vegetable Beef Stew, Chicken Pot Pie, and Chicken and Dumplings, plus an array of desserts so good that that's the only thing people will remember about the meal. Buy it now.
What Can I Bring?: Southern Food for Any Occasion Life Serves Up
Desserts: More Than 140 of Our Most Beloved Recipes
One Sheet Eats: 100+ Delicious Recipes All Made on a Baking Sheet

Desserts: More Than 140 Of Our Most Beloved Recipes
Who doesn't want to indulge in a giant s'mores bar layered with a crazy-crunchy graham cracker crust, fudgy chocolate filling and a dreamy mile-high meringue? Desserts brings together the best sweet dishes published by Food & Wine magazine over the past 30 years. It's chockful of tried-and-true keepers, including Stephanie Izard's Skillet Graham Cake with Peaches and Blueberries, Gooey Chocolate Chip Sandwich Bars, and star pastry chef Dominique Ansel's take on marshmallows. Enjoy smart and informative cooking tips and discover recipes from such food aficionados as Ina Garten, Rick Bayless and Jacques Pepin as well as Dorie Greenspan, Tom Colicchio and Joanne Chang. Gorgeous color photographs throughout provide endless inspiration in this expertly curated collection. No matter the dessert-cakes, pastries, cookies and bars, pies and tarts, frozen treats and candies-Desserts has you covered! Buy it now.
One Sheet Eats: 100+ Delicious Recipes All Made on a Baking Sheet
Forget all other pots, pans, and baking dishes! Each of the 100+ recipes contained in the enclosed cookbook require only one type of bakeware or cookware-a baking sheet. One Sheet Eats is dedicated to simplifying home cooking. (Because who doesn't want to make meal prep easier?) By using a baking sheet (sometimes two) and a few prep items found in most kitchens such as mixing bowls, a blender, a microwave, and a wire rack, anyone can make delicious, flavorful, and filling dishes for lunch, dinner, and even snack time and dessert. Mouth-watering examples include; Sweet Potato and Chorizo Sausage Bites, Mixed Vegetable Shakshuka and Chocolate Tacos with Ice Cream and Peanuts!
With over 100 beautiful photographs plus a primer on essential baking sheet information, One Sheet Eats is sure to make any home cook a home kitchen hero. Buy it now.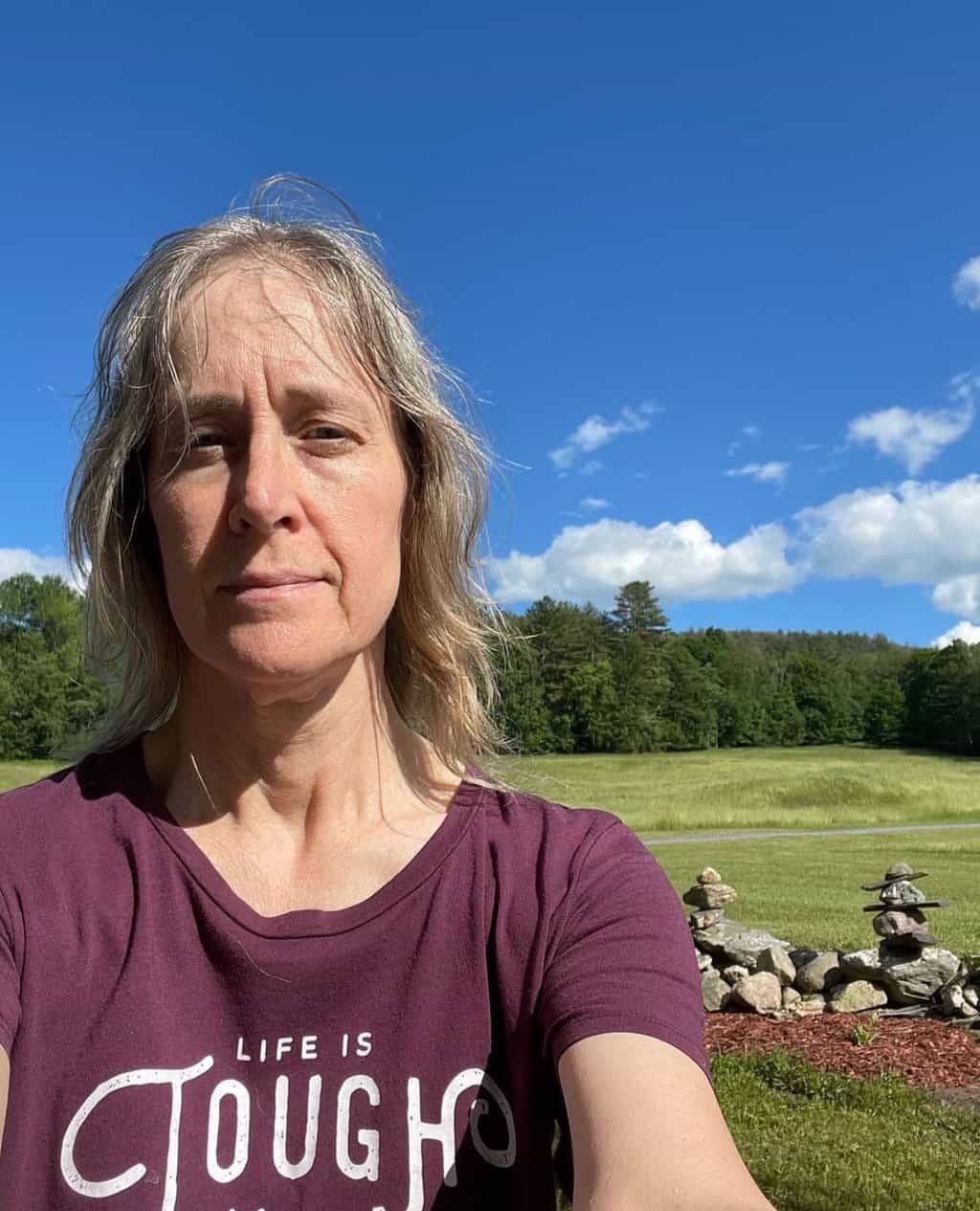 Ellen is a busy mom of a 24-year-old son and 29-year-old daughter. She owns six blogs and is addicted to social media. She believes that it doesn't have to be difficult to lead a healthy life. She shares simple healthy living tips to show busy women how to lead fulfilling lives. If you'd like to work together, email info@confessionsofanover-workedmom.com to chat.