Last Updated on May 26, 2021 by Ellen Christian
Looking for tips for managing diabetes? When my husband and I were first married, we never thought that diabetes would be something that he'd have to deal with. He had always been active in high school in sports and was in good physical condition. While he never had the best eating habits, he stayed in shape because he was always on the move. This post was sponsored as part of an Influencer Activation for Influence Central and all opinions expressed in my post are my own.
Posts may be sponsored. This post contains affiliate links, which means I will make a commission at no extra cost to you should you click through and make a purchase. As an Amazon Associate I earn from qualifying purchases.

7 Tips for Managing Diabetes
One day while he was moving wood, he hurt his back and after physical therapy, steroid injections and surgery, he has permanent nerve damage and walks with a cane. Because of the pain, he's no longer able to be as active as he'd like.
Lifestyle change, medication and getting older have had a negative impact on his health that resulted in Type 2 Diabetes which is otherwise known as adult-onset diabetes.
We hadn't really ever given much thought to diabetes at this point but once we learned that he had it, we tried to learn as much as we could. We signed up for a free class at our local doctor's office that was geared toward those who had been newly diagnosed.
Our daughter just got married last month. And, he was glad that the steps he'd taken meant that he could be a part of her special day.
I'm sharing these 7 tips for managing diabetes in hopes that they help someone else going through this. And, I want to make you aware of the risks if you do have diabetes. There are lots of diabetes tips and tricks but it's important that you speak to your doctor about your condition.
Managing your diabetes is holistic
Diabetes is a whole-body condition that can impact many areas of your life. We learned that we needed to visit his primary care doctor, a podiatrist to check his feet, an eye specialist to monitor any vision changes and a dentist to keep oral infections away.
AstraZeneca is trying to raise awareness about the link between Type 2 Diabetes and Heart Failure with their Diabetes Can Break Your Heart movement. Speak to your doctor today about the connection.
Diabetes Can Break Your Heart is a national movement with a goal to stop the trend of heart failure development in people with Type 2 diabetes. Diabetes can break your heart – don't let it!
Did you know that up to 50% of people with Type 2 diabetes may develop heart failure, and after it develops, there is no cure? You can take action early to help reduce your risk of developing heart failure! The steps you take today can make a huge difference in reducing your risk tomorrow.
At the center of the Diabetes Can Break Your Heart program is the Diabetes Heartbreaker immersive virtual reality experience that is designed to heighten awareness of the connection between Type 2 diabetes and heart failure. This integrated VR experience uses cutting-edge technology to bring to life the symptoms of heart failure.
Monitor Daily
Monitor your blood glucose or blood sugar every day. Marty was resistant to this at first but it really is vital to keeping your diabetes under control. Speak to your doctor about their specific recommendations.
As Directed
Take any medication as directed. This isn't one of those things you can skip or only take occasionally. Follow your doctor's prescription exactly. He knows what you need to do when it comes to managing your diabetes properly.
Food Log
Keep a food log. Marty needed to understand things like carbohydrates, fiber, and sugar and how they work together. He had never paid attention to what he ate before. So, this was an important first step. Keeping a food log will help you be aware of what you're eating. One of the most important steps in managing your diabetes is watching what you eat.
Add Exercise
Add exercise to your daily routine. Check with your doctor to see what they recommend. Because Marty is disabled, he has limitations on what he can do. He still works on being active each day.
Quit smoking
Did you know that smoking can increase your likelihood of developing diabetes? Thankfully, this isn't something that Marty had to deal with but if you do smoke, quit. It's an important step in managing diabetes.
Foot and Oral Care
Foot and oral care are very important. People with diabetes should pay special attention to their feet and their oral care to avoid injuries and infections. Take time each day to monitor these. Many people only think about watching their sugar when it comes to managing your diabetes. But, it is so much more than that.
Resources for managing your diabetes
So, check out the video for more information on the connection between Type 2 Diabetes and Heart Failure. Be sure to speak to your doctor about this connection at your next appointment. Watch the video now.
Talk to your doctor to understand your risk of heart failure and what immediate actions should be taken. To learn more about the Diabetes Can Break Your Heart movement, visit diabetesheartbreak.com
References
American Diabetes Association. 10. Cardiovascular Disease and Risk Management: Standards of Medical Care in Diabetes—2019. Diabetes Care. 2019;42(suppl 1):S103-S112.
National Institutes of Health. National Heart, Lung, and Blood Institute. Heart Failure. https://www.nhlbi.nih.gov/health-topics/heart-failure. Last accessed September 16, 2019.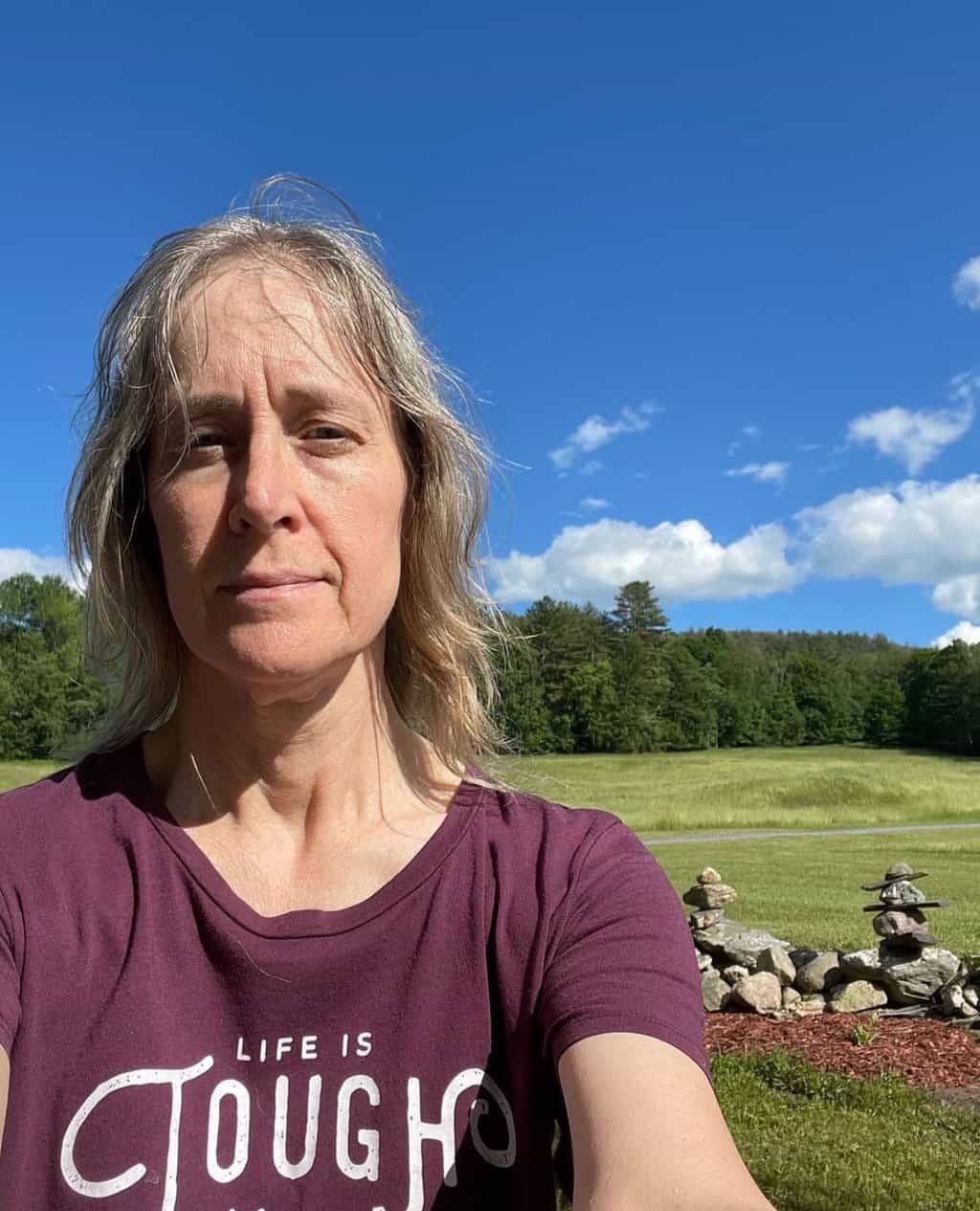 Ellen is a busy mom of a 24-year-old son and 29-year-old daughter. She owns six blogs and is addicted to social media. She believes that it doesn't have to be difficult to lead a healthy life. She shares simple healthy living tips to show busy women how to lead fulfilling lives. If you'd like to work together, email info@confessionsofanover-workedmom.com to chat.